If you are interested in eyebrow styling, you must have heard of one of the hottest brow trends – soap brows. Styling your arches with soap is the sensation of this season, although this technique has been known for quite some time. What is it all about?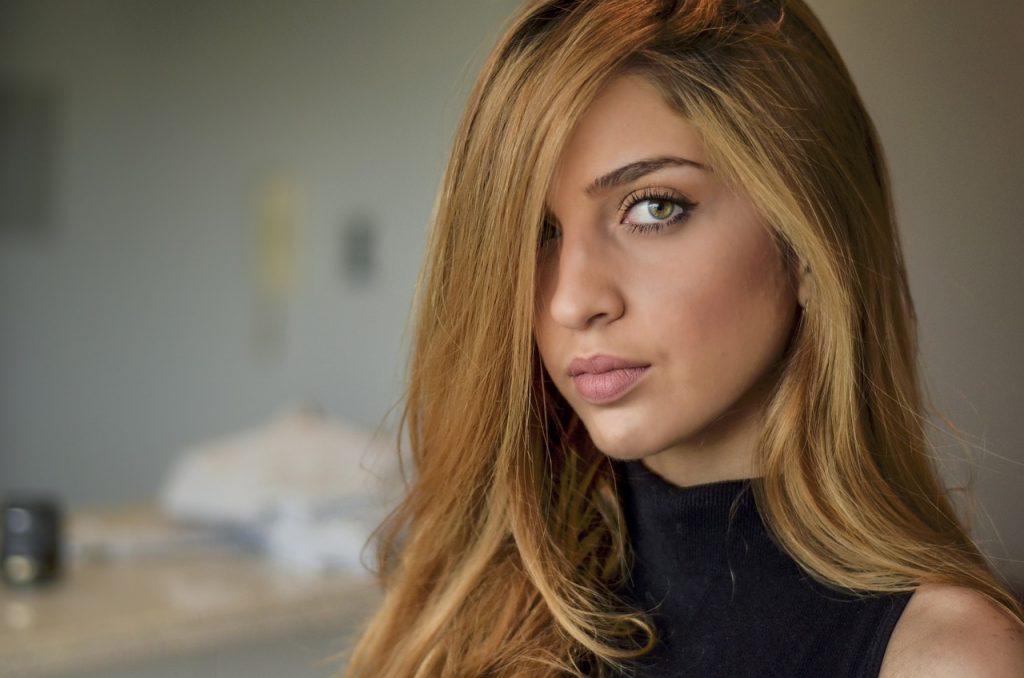 Soap brows mean styling your arches with soap, which can be a great alternative to pomade, pencil, or powder. Without using tinted brow products, you can create a very natural-looking effect, although brow soaps also make a great base for these products. We have created a list of the top 10 chart-topping brow soaps so you can choose the best one for yourself.
THE 10 BEST BROW STYLING SOAPS
Number 1. Nanobrow Eyebrow Styling Soap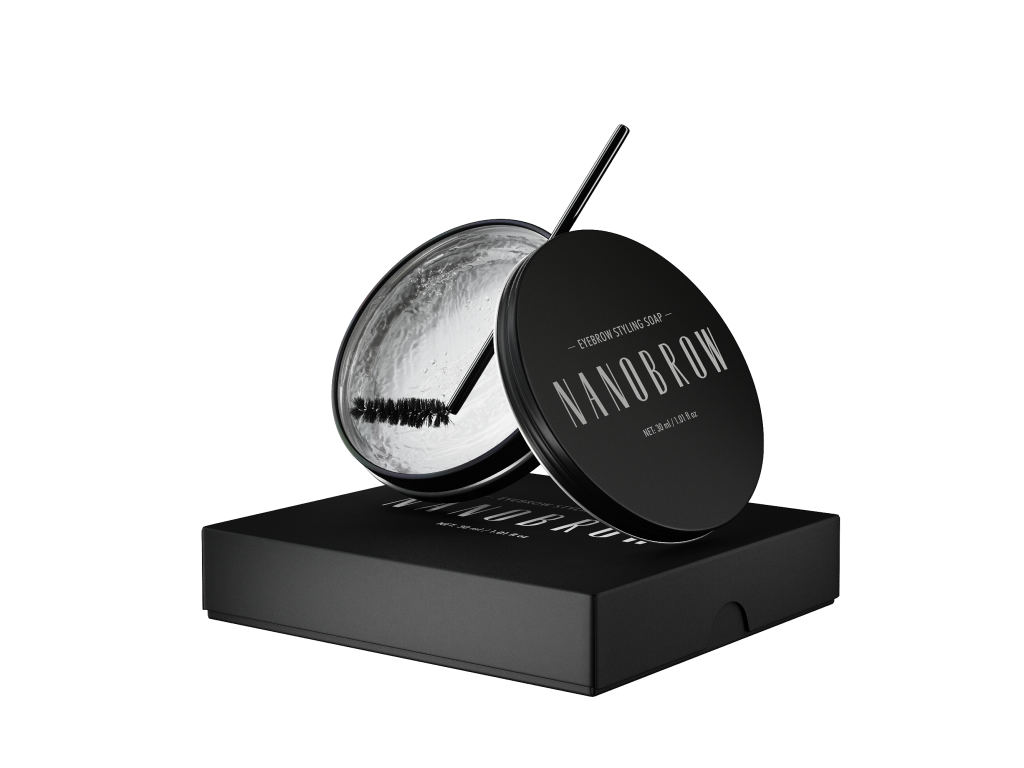 The champion among brow soaps and an undisputed favorite of thousands of regular shoppers around the world and a bestseller among worldwide-renowned makeup artists. It allows you to create professional-looking soap brows that impress everyone in a flash. Nanobrow Eyebrow Styling Soap has a unique gel-like consistency that glides perfectly on the eyebrows without the sticky finish or clumps. It helps you create perfect brow looks for any occasion. Most importantly – this soap works without using water! You can apply it wherever you want. Nanobrow Eyebrow Styling Soap enhances natural eyebrows to make them more defined and tames unruly brow hairs. It delivers perfect eyebrows without any effort! Even thin and weak arches can look fuller. Just scoop a bit of the soap onto the spoolie and style your brows until they achieve the coveted shape. Done! No more troublesome brow outlining. Be trendy with Nanobrow and create fabulous soap brows. The soap works well on its own, but it can also be used as an excellent base to set tinted brow makeup products. There's no better way to shape and style your brows. Go for Nanobrow Eyebrow Styling Soap to make your brows look always elegant. More information: www.nanobrow.co.uk
Number 2. West Barn Co. Soap Brows and Prep Mist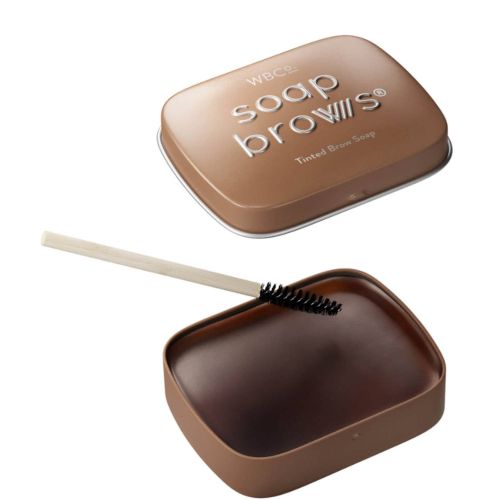 A brow soap inspired by the soap brow trend straight from Hollywood. This wonder worker was created to refine your daily eyebrow makeup. Whether your brows are sparse and thin or unruly and thick, this soap will work perfectly! It leaves them looking neat, flawless, and stunning. The original West Barn Co. soap is trending online. The handy, small packaging fits perfectly into a small purse. According to the manufacturer, it's the perfect product for all brow types. Seriously! Don't worry if don't get the desired effects the first time. You'll need some time to figure out how much product you need to keep your brows in place. Practice makes perfect. Soap Brows and Prep Mist were created for natural-looking brow styling. Moisten the soap or the spoolie until it becomes malleable and ready for use. Scoop the product onto the convenient spoolie and gently brush through your eyebrows, steadily coating them with the product. After just a few uses, you'll become a pro.
Number 3. Anastasia Beverly Hills Brow Freeze Styling Wax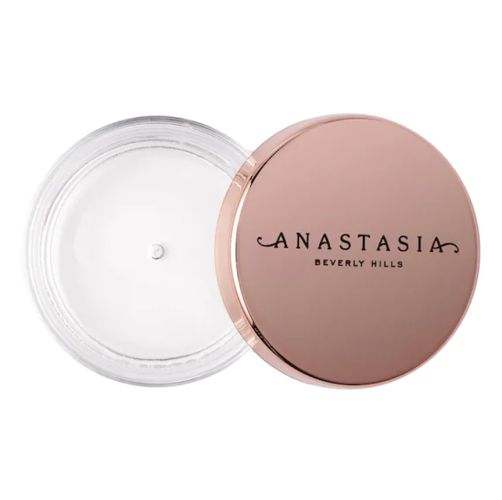 This setting brow soap gives you the effect of gorgeous 'fluffy brows. Brushed-up brows are in, so you need a long-lasting product to create them. This multi-purpose transparent wax works for anyone, regardless of their complexion and beauty type. The easy and convenient water-free application attracts crowds. The product strongly holds brows in place without flaking or making them stiff. This vegan product is alcohol, paraben, and oil-free.
Number 4. Lamel – Brow Fixing Soap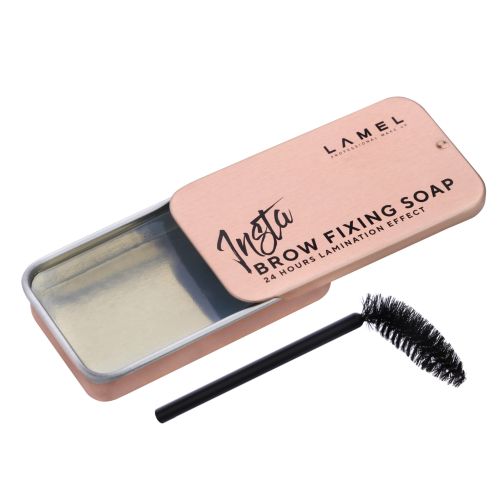 A transparent brow soap with a cone-shaped spoolie included. It was created for anyone not happy with the look of their eyebrows. It provides a laminated brow effect for many hours! It applies effortlessly, has a gel-like consistency that visually thickens brows, and above all, it is durable and always easy to use. Brush the product into your eyebrows with the spoolie and give them your dream shape. Lamel soap provides an instant shaping and fixing effect.
Number 5. Patrick TA Major Brow Shaping Wax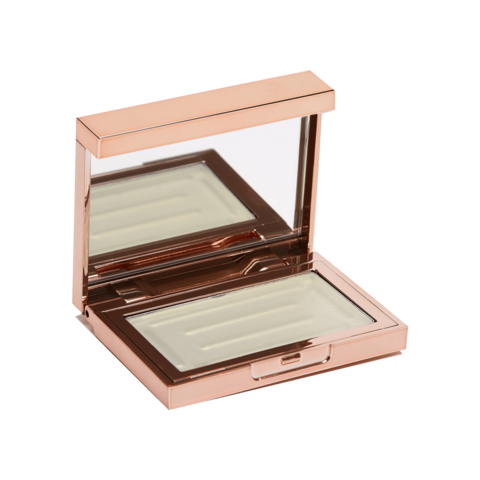 This brow soap adds subtle color to brow hairs and maintains their coveted shape for hours. Its unique formula not only styles eyebrows but also supports their nourishment and regeneration. The Patrick TA brow soap ensures you can quickly create the perfect shape of your arches. This brow styling soap quickly and easily tames unruly brows while adding definition. And there's no need for any touch-ups throughout the day! The formula contains nourishing glycerin, which provides your eyebrows with a beautiful shine and a healthy look. In addition, it stops eyebrow hair loss and deeply moisturizes brows. The second key ingredient is olive oil, which conditions the sensitive skin around the brow area, leaving it smooth and pleasant. Activate the formula with a drop of water or a setting mist. Scoop some brow soap onto a thick spoolie and comb through your clean brows from top to bottom. Create the desired brow shape as you want. This brow soap ensures you can create the perfect soap brows.
Number 6. Hulu eyebrow styling soap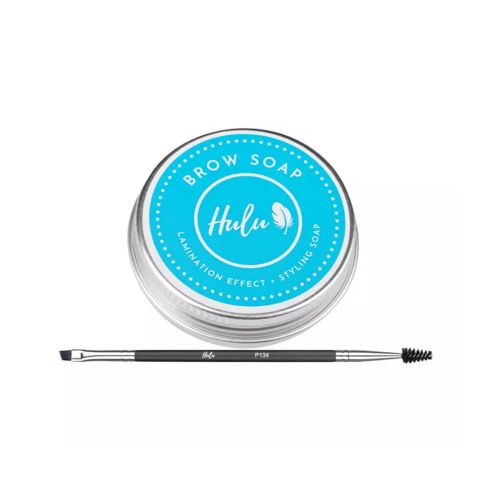 The set includes brow soap and a double-sided brush with a convenient spoolie. The Hulu soap ensures you can create the brow shape of your dreams for the whole day. You finally get control over your unruly brows that stick out in the wrong directions. This brow styling soap has a gel-like consistency that does not leave a white residue. It provides excellent makeup for 24 hours. It can also be used with other products to create fabulous looks for any occasion. The Hulu P134 brush is a remarkable tool that facilitates the application of the soap. Even if you are not skilled, you can easily style your eyebrows. You can finally give your brow look a new dimension.
Number 7. Makeup Revolution Rehab Soap + Care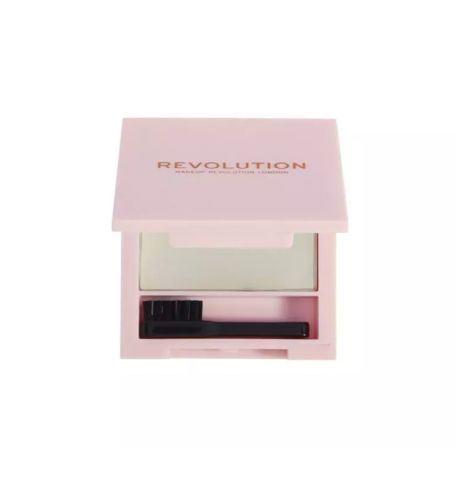 This amazing eyebrow styling soap gives your brows the coveted shape. The soap formula is enriched with castor and jojoba oil, which nourish, moisturize, and revitalize brow hairs. Your eyebrows will look spectacular even without makeup! The Rehab brow soap from Makeup Revolution is a brow styling and nourishing sensation. It makes your daily brow styling take just a moment. The effects of nourishing ingredients not tested on animals dazzle everyone. All you need to do is spray the soap with water, gently scoop out some product with a spoolie, and spread it on your brows. See how easy, long-wear, and precise your makeup can be!
Number 8. MUA Makeup Academy Brow Define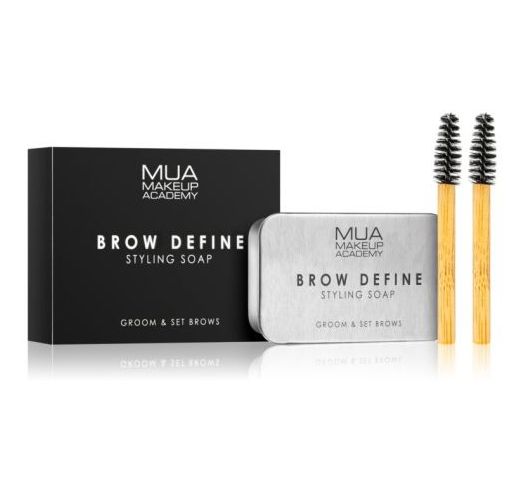 Dream of beautifully-sculpted brows? This brow soap is made for that. It emphasizes your natural glow and creates a gorgeous frame for your eyes. From now on, your daily brow styling will be easy and pleasant. You can shape your eyebrows in one moment, set their desired shape, and create spectacular makeup for any occasion. The transparent formula is sure to impress you. Apply a dab of the product to the precision brush and brush your brows until you get the desired effect.
Number 9. Ibra Makeup Brow Soap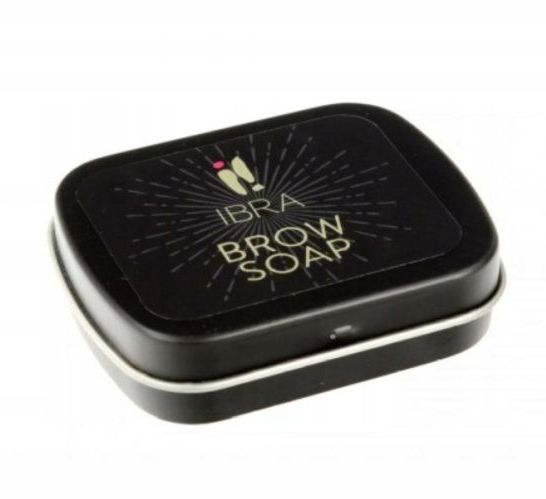 You are sure to fall in love with this brow-styling soap. It's transparent and easy to use to ensure styling your brows in the morning isn't too hard. The velvety texture coats each brow hair evenly without sticking them together. It sets very quickly, leaving no white residue. Following the application of the soap, you can also apply your favorite styling product, like a brow powder, pomade, or, pencil. This remarkable soap is enduringly popular worldwide and frequently chosen by many consumers.
Number 10. TooD Turn It On Soap Brows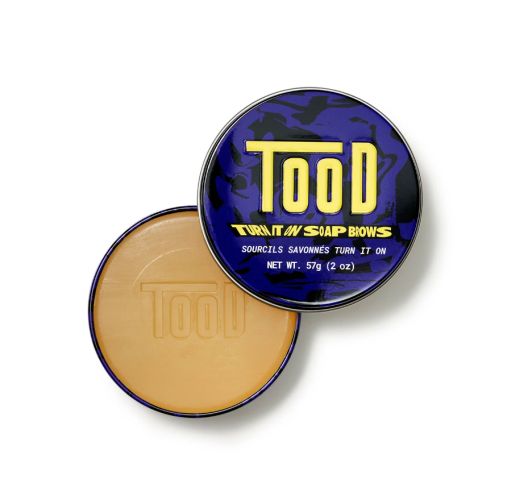 All it takes is a convenient spoolie and a little water for the soap to style your brows. This product delivers long-wear hold and perfectly defined and voluminous brows. Simply apply the product gently with the spoolie to achieve a subtle and natural look. To enhance the effect, you can add an extra coat to create the perfect 'fluffy brows'. This brow soap is on trend! It works well whether you have bushy and unmanageable eyebrows or thin, sparse, and barely-there arches. Experiment to find the best ratio of water and soap and see what works best for you. Unfortunately, the kit does not come with a spoolie which is a big downside.