The cosmetic market offers a wide range of products so we are spoilt for choice. What to pick? Should you look at the price or recommendations? What to search for in the INCI? Do you need tons of beauty products? Find the answers to even more questions in today's post.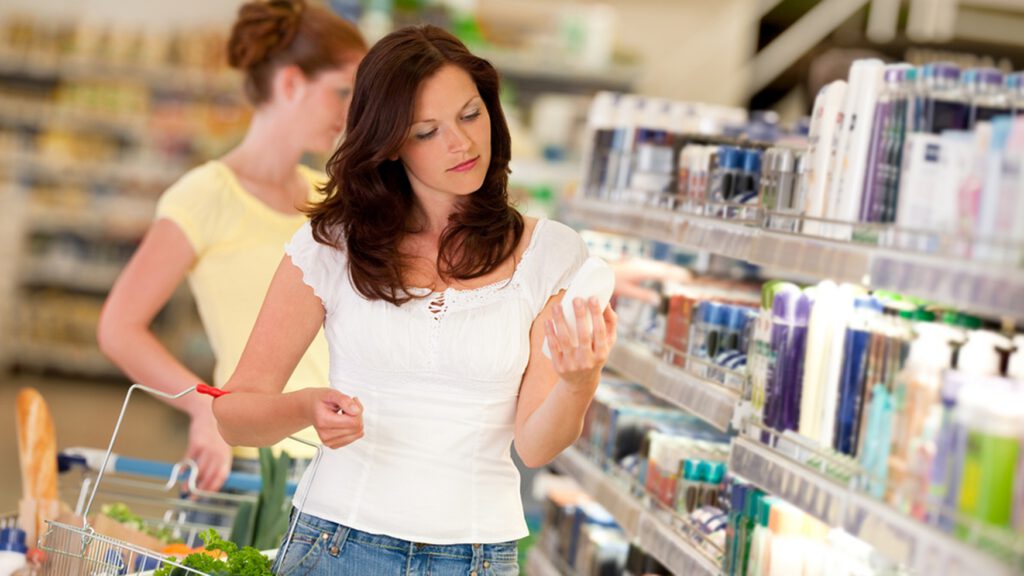 We've all faced a dilemma while beauty shopping at least once in a lifetime. Some products are essential and help us enhance the looks every day but there are so many cosmetics that we feel overwhelmed. All the more so when we haven't got our reliable favorites or when the skin needs changes.
Guide: how to buy beauty products?
Let's make conscious choices. Generally, all we look at is the price or the brand. We like to choose products we see in the commercials or simply pick budget-friendly options. It's a big mistake because both the price and the brand are two least important things you should consider while shopping – the ingredients and quality of a product matter the most. Of course, it's great if a cosmetic doesn't cost a fortune at the same time. Still, sometimes it's good to choose a slightly pricier product which is safe for the skin, natural and (mostly) effective. Let's start searching for the ideal!
Before you set off…
Before you go shopping, it's a good idea to get ready. Planning is essential.
1. Make a list of products you need to buy.
Why are you going to a store? You might have run out of a shampoo but see other products that are about to finish. Make a list featuring the cosmetics you will need in the near future – by doing so, you won't end up going to the store too often and getting unnecessary things that catch your eye while strolling around the shop.
2. Make sure you really need the products on the list.
After making the list, think if you actually need all these products. It happens that you feel like buying a new lipstick but the last time you applied lip make-up was two years ago. Think how often you use a given product and if it can be replaced by others from your beauty bag. Use your products in different ways. Why don't you take to game-changing and budget-friendly minimalism?
Read product reviews!
You already have a shopping list so it's time to see the best-sellers – rankings, blog reviews, opinions on forums make up the source of the top picks so you can confront the manufacturer's promises with the real effects. If you put specific names of products on your list (not just "a shampoo"), your shopping will run smoothly and you will bring only the best products home.
Note that good research before shopping saves your time as well as keeps you from losing money. If you buy only high-rated best-sellers, it's very likely they will be equally effective for you.
What to look at while shopping for beauty products?
Obviously, reviews aren't the only thing to consider. The quality of products is the other important aspect and it is made up of a few factors. See the list of things to look at while buying cosmetics. Remember about them even while making your shopping list but also when you didn't plan to shop but you quickly need to pick a product out of thousands.
Natural formula: the larger the amount of natural ingredients, the better your skin or hair will be. Synthetic substances, parabens, colorants and silicones generally don't benefit our skin or tresses. Ideally, choose organic all-natural formulas.
Minimalist formula

: as far as the ingredients go, you should also look at the amount of substances a given product is made up of. Even the most natural product may overburden or irritate the skin if it's overloaded by active ingredients. A good product contains up to ten components.

Cruelty-free

: a conscious consumer doesn't buy products that are tested on animals or contain animal-derived ingredients. Make sure there's a cruelty-free mark on a product but also see the opinions about the brand online.

Ideal for you

: above all, a good product is the one made for you. That is why you need to know the needs of your skin and hair and then suit the right products that solve your problems. Customized skin and hair care brings the best effects.

Good value for money

: finally, the first thing that we look at, that is the price. Once you know the product is vegan and has quality ingredients, you can easily decide if it's worth your money.