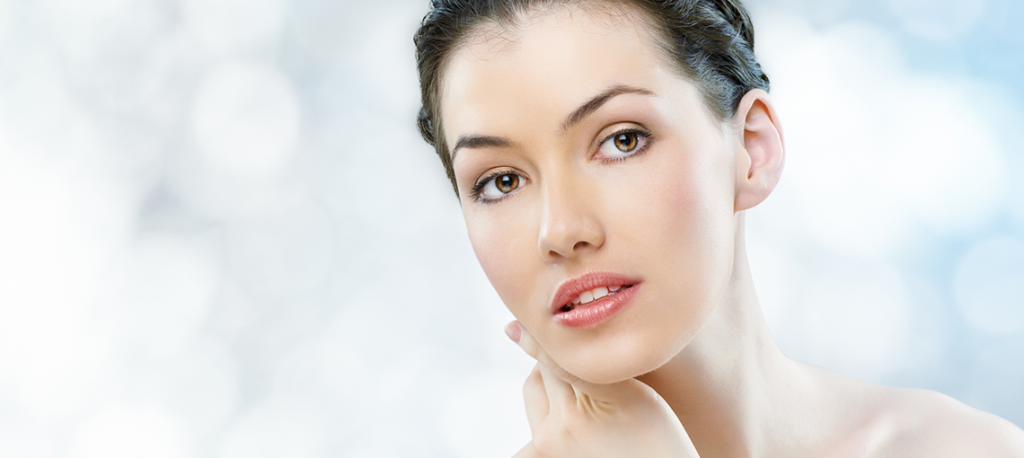 Care and makeup of mature skin aren't that difficult as you may consider them to be. If you would like to look good after turning 40, you should use appropriate products and undergo cosmetic treatments regularly. Find out which type of makeup suits mature skin best.
Face Makeup. First of all, reach for creamy and moistening foundations. Such cosmetics shouldn't only beautify; they also have to smooth wrinkles and deliver many vitamins to the skin. Remember to use just the minimal quantity of the product. The thick layer of a foundation might emphasise the look of skin pores and wrinkles. Moreover, match the shade of a blusher with your skin tone; try to find the most natural and delicate colour. Camouflage the double chin with a matte bronzer. You can use the same product to contour the face, too. To prolong the durability of the makeup, use mineral powders; they have the high camouflaging factor and light consistency.
Eyelashes and Eyebrow Makeup. Use a matte eyeshadow or a pencil to fill the gaps in the eyebrows. Do your best to find the colour of a cosmetic to be of the same shade as your natural hair. In order to make eyelashes optically denser, draw a thin line on the edge of the eyelid. Curl the eyelashes – this way you'll make your eyes look optically bigger. Remember to shape your eyebrows regularly. Remove grey hair and style the remaining with the use of a special gel or a brush sprayed with a hair spray.
Eye Makeup. Apply an eyeshadow primer and creamy-powder eyeshadows. If you want to gift your eyes with the youthful look use eyeshadows of nude, beige or purple colours. If you notice capillaries on the eye skin area, camouflage them with the concealer. Choose the eye pencils of dark blue shades. Coat the eyelashes with a mascara precisely.
Lip Makeup. Choose moistening lip balms; avoid matte lipsticks which might contribute to lips dehydration. If you want to, you can resign from eye makeup for heavy lip makeup. Makeup artists often use this trick.