Couperose-prone skin requires special care and that's why a lightweight face serum is the best pick. What ingredients should it contain and which products are worth testing? If you're seeking answers, you're in the right place!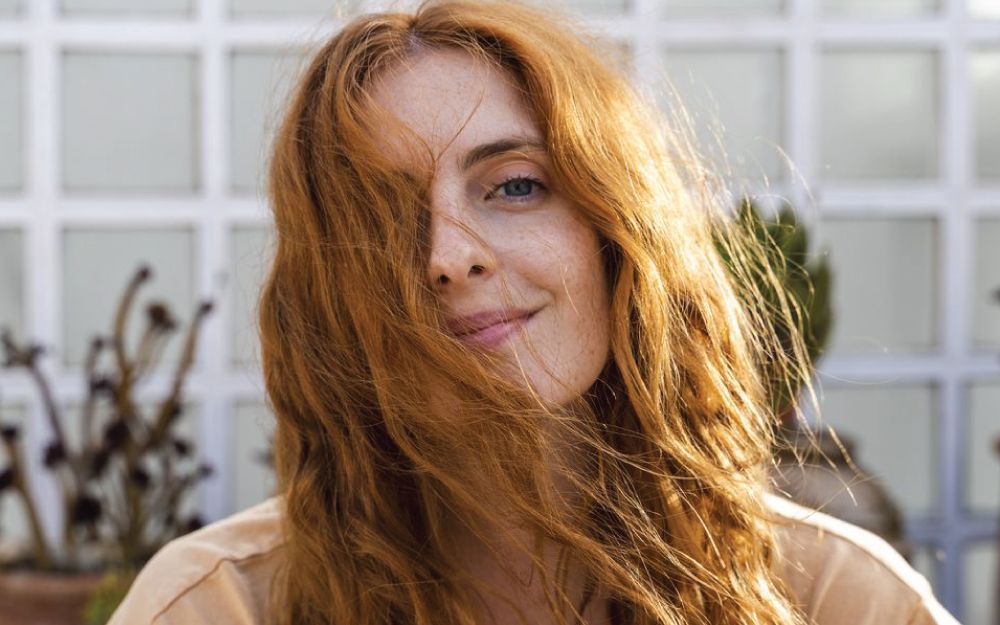 Daily skin care doesn't cause much trouble for most people. They cleanse, moisturize, and, optionally, apply make-up. However, some skin types require more attention and effort like couperose-prone skin.
What should you know about couperose-prone skin?
Couperose-prone skin is hypersensitive, easily irritated and tends to go red. It appears through out-of-the-blue blushed cheeks which last long or telangiectasia, aka spider veins or broken capillaries. If you spot them on your face, then it's a sign you've got couperose-prone skin.
Not every sensitive skin has problems with broken capillaries. You may have acne rosacea, for example, and suffer because of spider veins and need similar products.
What products are friendly to such hypersensitive complexion? They must be lightweight and water-based, ideally gel-like, and have a cooling effect. The choice of ingredients matters enormously because less processing and more natural components mean more benefits for the skin. The best effects can be achieved with ingredients that soothe the skin and strengthen weak capillaries.
Keep reading for our top picks.
THE BEST ANTI-REDNESS FACE SERUMS FOR SENSITIVE SKIN & BROKEN CAPILLARIES
No. 1

Nanoil Anti-Redness Face Serum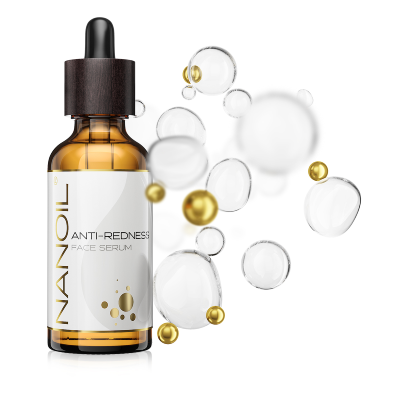 The best-working serum for treating broken capillaries and skin irritation, and a perfect pick for sensitive, reactive or acne-affected skin. The light-textured formula is high in botanical extracts: buckeye plant is the key ingredient whose performance is boosted by linden, cypress, and Boerhavia Difussa extract, an antioxidant-rich plant. Apply Nanoil Anti-Redness every day before sleep to get a better-looking and healthier face after just a couple of uses. The first application brings much-needed relief while next uses help reduce redness and imperfections.
For more information visit – www.nanoil.co.uk
Size: 50 ml
TOP BENEFITS:
instant relief
lightweight, water-based liquid
buckeye extract
simple, vegan formula
suitable for couperose-prone skin but also other skin types
No. 2

Dior Capture Youth Redness Soother for Sensitive Skin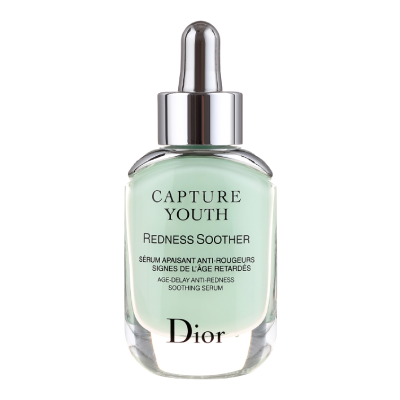 Dior Capture Youth Redness Soother is another item we recommend for sensitive, blushed and irritated complexions. It's a gel-like product including cotton peptides and antioxidant-rich iris extract. The serum prevents the occurrence of irritation, soothes and protects the skin, as well as has an antiaging effect. It reduces redness and evens out the skin tone if you use it regularly. The lightweight and non-overburdening serum is easy to use but the steep price is definitely a downer. It's the priciest in our round-up. If you're big on Dior, this may mean no trouble, but remember there are some more budget-friendly items out there.
Size: 30 ml
TOP BENEFITS:
gel-like, cooling serum
nearly 80% ingredients of natural origin
suitable for all skin types
multi-purpose formula
No. 3

Medik8 Calmwise Serum Anti-Redness Elixir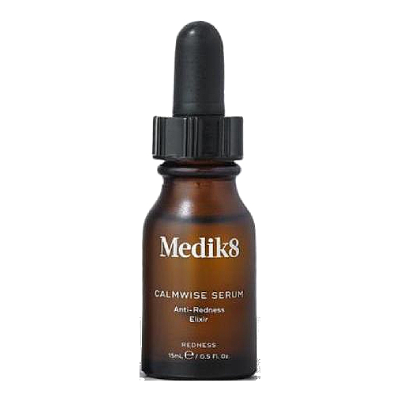 Medik8 Calmwise Serum is another noteworthy product. The formula is free of alcohols, parabens, phthalates, synthetic fragrances and dyes. It's like a soothing treatment which alleviates irritated, inflamed skin, restoring balance. It's recommended for rosacea-prone skin or any skin that needs soothing and reinforcement of a natural protective barrier.
Size: 15 ml
TOP BENEFITS:
free of unnecessary additives
blend of seven soothing ingredients
cooling effect and redness reduction
easy use
No. 4

La Mer MED+ Anti-Red for Rosacea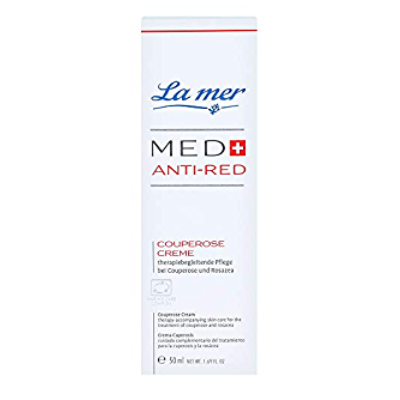 Among the best anti-redness serums, there's room for La Mer which offers a product for weak capillaries, acne-prone skin or easily-aggravated complexion. The formula is based on Marine Care Complex including three substances from the sea: Sea Silt Extract, Algae Extract and Sea Salt. This lightweight serum can be used once or twice a day on redness-affected areas. It reduces red patches and camouflages imperfections because it's rich in a green pigment. La Mer MED+ Anti-Red has a conditioning effect, speeding up skin repair.
Size: 15 ml
TOP BENEFITS:
a combo of substances from the sea
non-overburdening serum
effective for acne rosacea treatment
redness reduction
No. 5

Apis Couperose-Stop Serum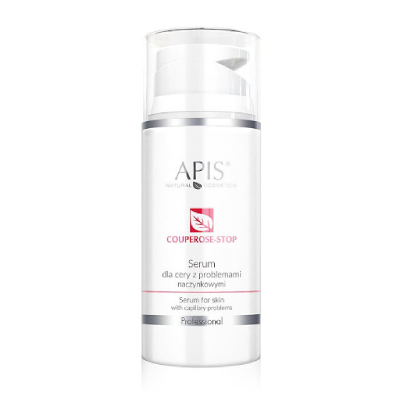 Our round-up also includes a serum from Apis for problematic skin which is prone to weak capillaries. The product contains some skin-friendly ingredients, including ginkgo extract, vitamin C (brightens hyperpigmentation and delays wrinkles), marine algae extract, proteins and ceramides, but also shea butter and argan oil. The formula helps care for couperose-prone skin, nourishes, moisturizes and smooths it. As the only one in this ranking, it's cream-like and rich in oils, which is a downside for some serum seekers. Still, it's worth a shot.
Size: 100 ml
TOP BENEFITS:
the biggest bottle
skin-brightening vitamin C
suitable for daily skin care
helps treat broken capillaries and skin irritation