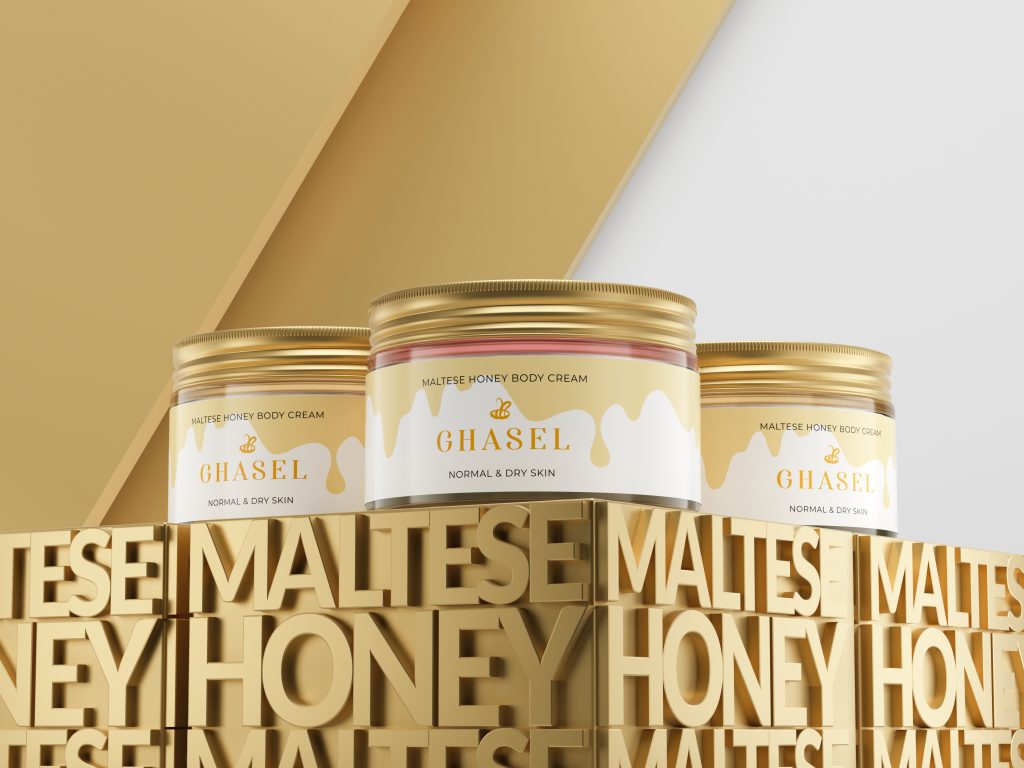 A king among creams! Ghasel Maltese Honey Body Cream
The bestselling Ghasel Maltese Honey Body Cream is a true plant-based moisturizing and nourishing bomb. It brilliantly strengthens and regenerates even severely dry skin all over the body. It's ideal for daily care all year round.
In the summer, extracts of marshmallow plant and calendula bring relief to the skin after sunbathing, accelerate healing and reduce irritation. Avocado oil provides excellent shine. Vitamin C and carotenoids contained in calendula brighten and even out skin tone, giving it a golden shade. This guarantees a healthy, long-lasting tan. Vitamin E reduces the dangerous effects of too much sun exposure, keeping skin wrinkle-free for longer. Thanks to the content of the vitamin, valuable ingredients are able to penetrate deep into the skin. Horse chestnut extract is a source of escin, which improves microcirculation and oxygenation of the cells that build our skin, effectively nourishing it. In addition, it prevents the formation of so-called "spider veins" by strengthening blood vessels.
In winter, rich Shea butter and Maltese honey make sure that your body is strongly moisturized, smooth and beautiful all year round. They form an occlusive barrier on the surface of the skin, which prevents water from escaping from the epidermis. Enzymes contained in honey remove old epidermis and accelerate the formation of new skin. The huge amount of vitamins contained in Maltese honey – thanks to thyme flower pollen – strengthens the hydrolipidic barrier of the skin and prevents the effects of free radicals. Vitamin B12 improves the skin's overall hydration, activates cell division and counteracts the formation of wrinkles.
The honey scent complemented by a hint of aromatic marigold, will evoke a carefree vacation memory in winter, while in summer it will take your senses on a journey to sunny Malta.
Take a few years off your skin with Ghasel Maltese Honey Body Cream!
Everyone dreams of having beautiful skin for years to come… The key to this is proper care rich in vitamins, minerals and plant extracts. Nature knows best what's good for us, that's why in Ghasel Maltese Honey Body Cream you won't find any artificial preservatives, dyes or dangerous substances. However, the cream contains vegetable glycerin, natural emollients and fruity-floral fragrances, high-quality Maltese honey, oils and Shea butter, supplemented with a portion of essential vitamins for the skin that provide incredible effectiveness. 24-hour hydration and a feeling of soothing is due to a portion of valuable active ingredients, which simultaneously support the production of collagen and elastin – the building blocks of the skin.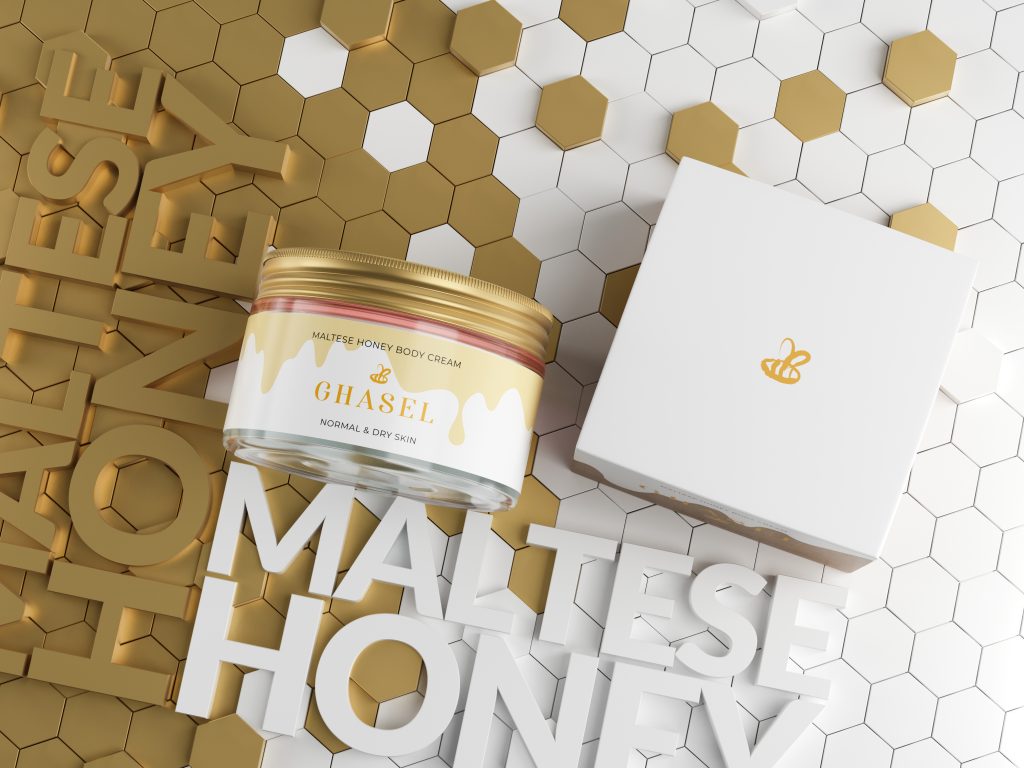 What will you gain by using Ghasel Maltese Honey Body Cream daily?
The feeling of many hours of hydration.
Unbelievable velvety smoothness of the skin.
A solid portion of essential vitamins and minerals.
Radiant, golden color and youthful glow.
Blissful relaxation of the whole body.
How to use: apply the cream to clean and dried skin. Spread in circular motions and leave until fully absorbed.
Caring for your skin daily with Ghasel Maltese Honey Body Cream is pure delight and amazing results after just 1 use. Learn more about the product: www.ghasel.mt.
---