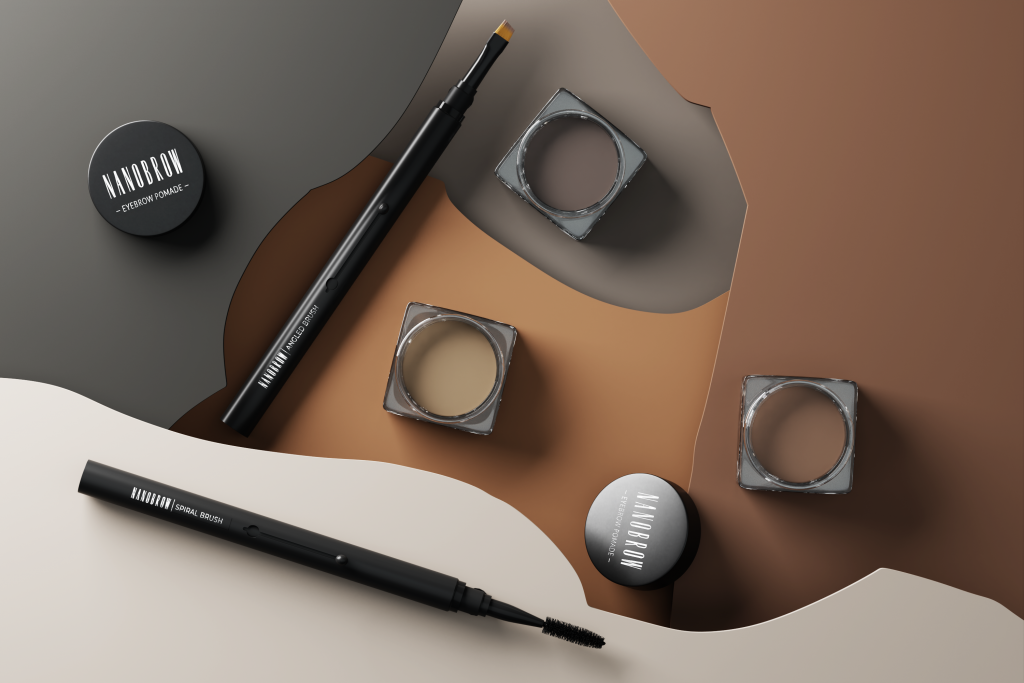 The waterproof Nanobrow Eyebrow Pomade is the hottest trend in brow makeup. It allows you to create stunning makeup looks for every occasion. Well-combed and precisely coloured hairs will provide you with confidence while makeup done by yourself will bring you joy every day.
Nanobrow Eyebrow Pomade has a creamy texture that coats the entire arches, defines their shape and adds thin, individual lines that resemble real brow hairs. You can find it in three natural shades that will dazzle you with their velvety finish: Dark Brown, Medium Brown, Light Brown.
Nanobrow Eyebrow Pomade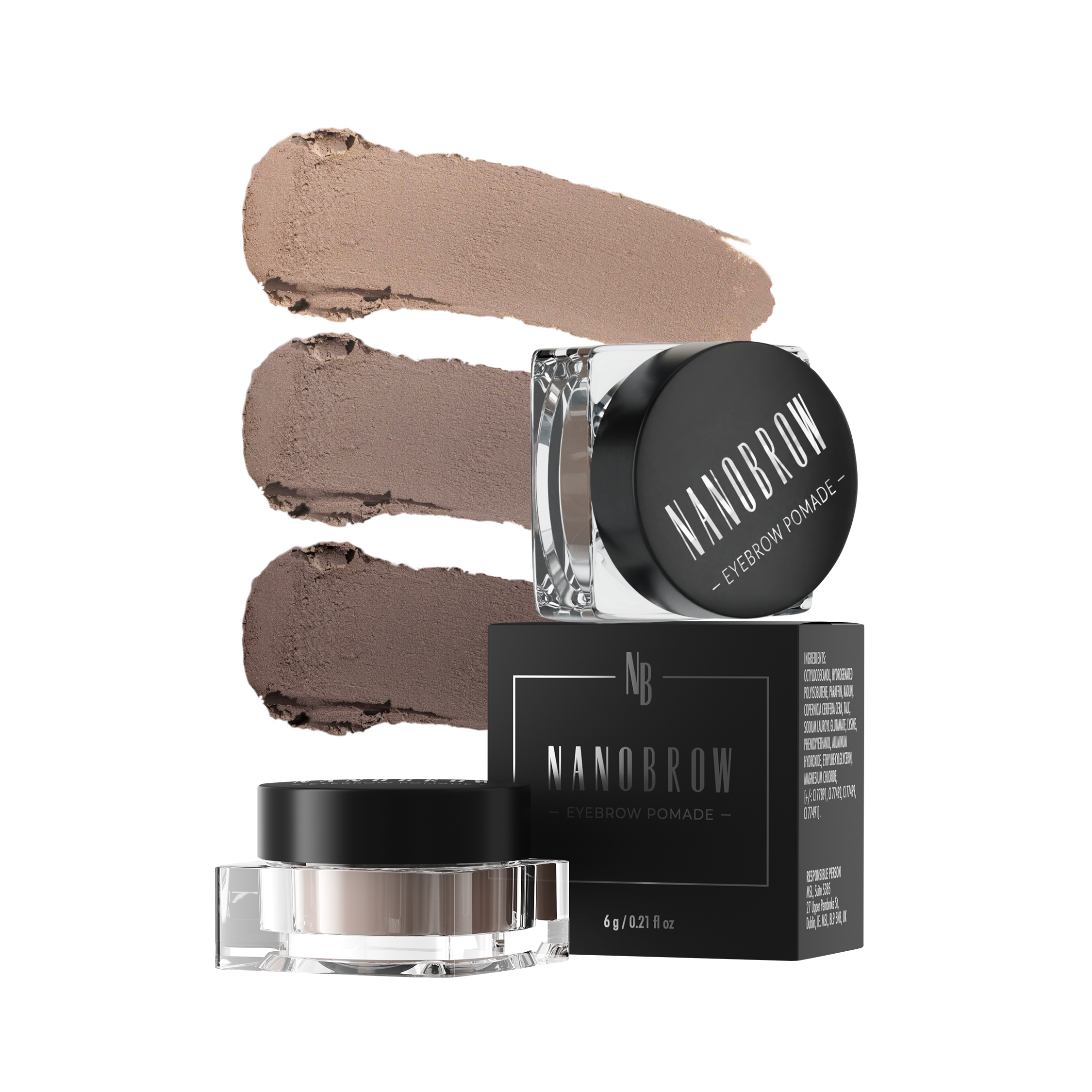 It's available in shades:
Why should you go for Nanobrow Eyebrow Pomade?
It's the favourite product of many makeup fans all over the world. It's no wonder, because:
◾ It creates the desired shape of the brows in just one moment.
◾ It has a waterproof formula and incredible consistency.
◾ It fills the brows with a rich and natural colour.
◾ It camouflages gaps and patches.
◾ It draws additional than hairs.
With Nanobrow Eyebrow Pomade you will take control of the look of your eyebrows and you will be always satisfied with them. The creamy, strengthening pomade maps the shape of eyebrows, fills them in and boosts their shine. Add little hairs to thicken your arches!
Say goodbye to skinny, poorly-done brow makeup forever! From now on, they will look exactly how you want them to. This velvety, long-wear product survives all day long so brow hairs look elegant and flawless at all times.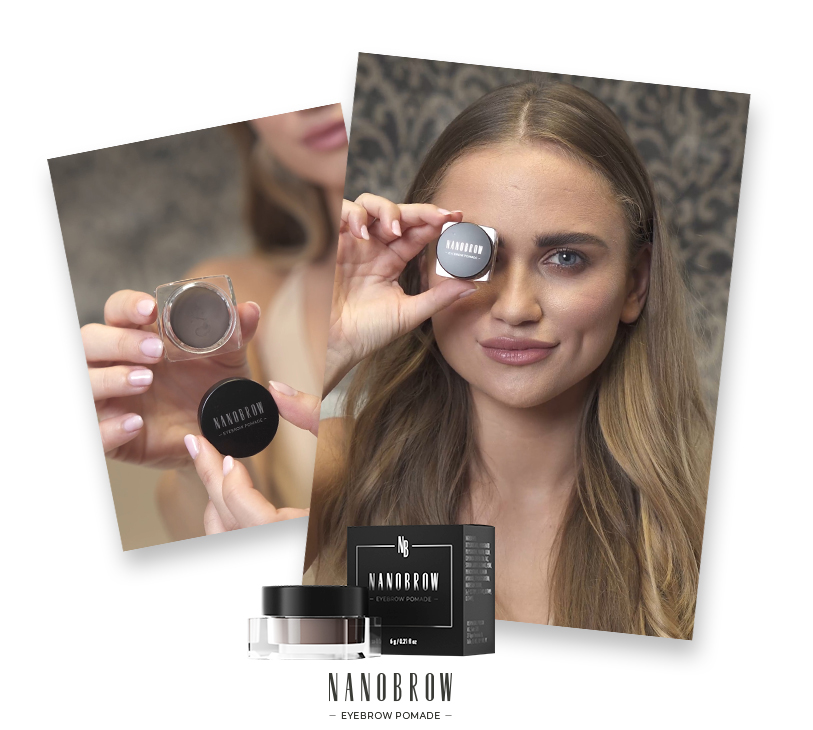 Gorgeous brow makeup with Nanobrow Eyebrow Pomade
Do your eyebrows the way you desire and have their shape always perfectly mapped. Intensify the effects depending on your preferences and occasion. You can create both everyday as well as evening makeup looks – you'll be delighted with how they look.
What kind of makeup do you fancy today? Nanobrow Eyebrow Pomade makes redefining the eyebrow shape, camouflaging the gaps and adding extra hairs an easy task for you. You'll love the results not only if you have pencil-thin eyebrows but also when they're bushy, messy and uncooperative. The pomade works perfectly every time!
Professional, long-wear Nanobrow Eyebrow Pomade for brow styling
Nanobrow Eyebrow Pomade is an easy way to get beautiful eyebrows. It's an ideal solution for the common struggles in everyday makeup. Doing makeup with the use of it is not a problem for beginners, so you will quickly become your own professional stylist and your brows will look as if you've just walked out of a beauty salon!
Nanobrow Eyebrow Pomade is a bestseller among consumers and professional makeup artists across the world. It's exceptionally malleable and long-wear, allowing for the creation of various makeup looks and layering the coverage. Have you tested it? If you feel like it's time for a change, go for Nanobrow Eyebrow Pomade!
Where to buy Nanobrow Eyebrow Pomade?
Go to www.nanobrow.co.uk and order it today! The pomade is a popular choice for makeup fans. It's easy to use and makes eyebrows look flawless every single day. Enjoy wearing makeup full of expression, perfect in every lighting.
Nanobrow Eyebrow Pomade is not the only product that Nanobrow offers. Get to know other products from the wonderful Nanobrow range, combine them freely and style your eyebrows the way you love!
Wyświetl ten post na Instagramie