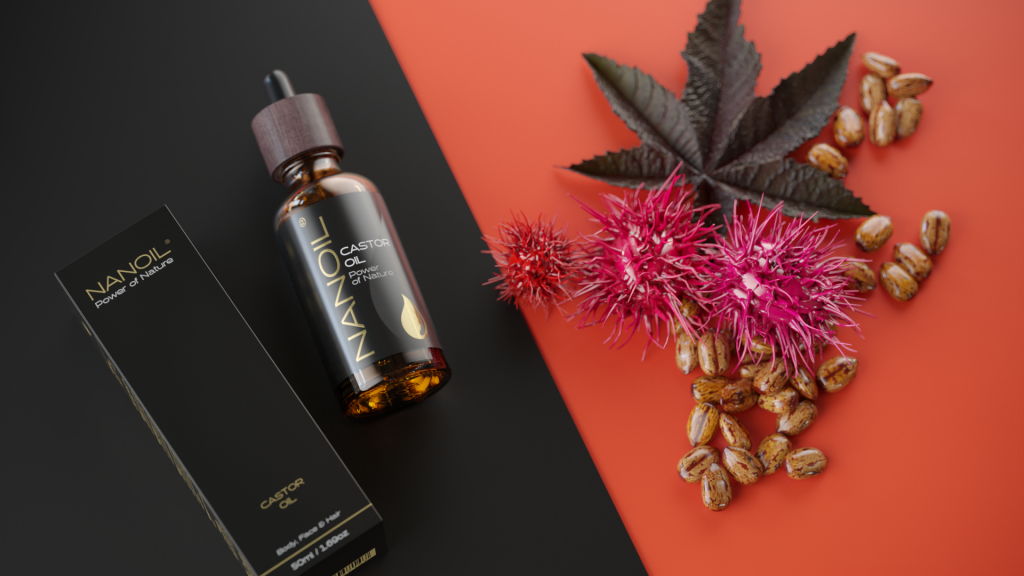 Your hair isn't growing? Are you struggling with stretch marks and cellulite? Are your eyebrows and eyelashes thinning? Are there many imperfections on your face? One cosmetic can face all of these problems! Meet Nanoil Castor Oil, the highest quality, certified castor oil that will meet all your skin care needs.
What makes it stand out from the rest? It is unrefined, cold-pressed, and organic. It doesn't contain any unnecessary ingredients that could potentially harm you. Its formula is lighter than the traditional castor oil. It can be used on hair, nails, eyebrows, and eyelashes, and also it's irreplaceable in facial cleansing.
Castor oil – characteristics and uses
The oil is extracted from castor seeds and it's used as a popular ingredient in both medicine and cosmetology. Known for years as a laxative, it has regained its popularity as a product intended for both internal and external use. Regular use of castor oil is recommended in case of brittle, falling out and thinning hair.
It contains vitamins A and E, ricinoleic acid, oleic and linoleic acids, as well as omega acids. It has a dense, oily formula and a light yellow color. It has strong moisturizing, strengthening, and restorative properties, and it can combat dandruff and skin issues. Hair loss is a problem that affects many people and castor oil copes well with it too. Your hair will become strong, shiny, and resilient. The oil used on eyebrows and eyelashes encourages their growth and gently darkens them, adding optical volume.
Castor oil has antibacterial, antifungal, and antiseptic properties. It works perfectly for people who struggle with oily scalp or acne. The product regulates the work of the sebaceous glands, preventing excess sebum production. By mixing it with another oil, you can use it to clean your face to prevent inflammation.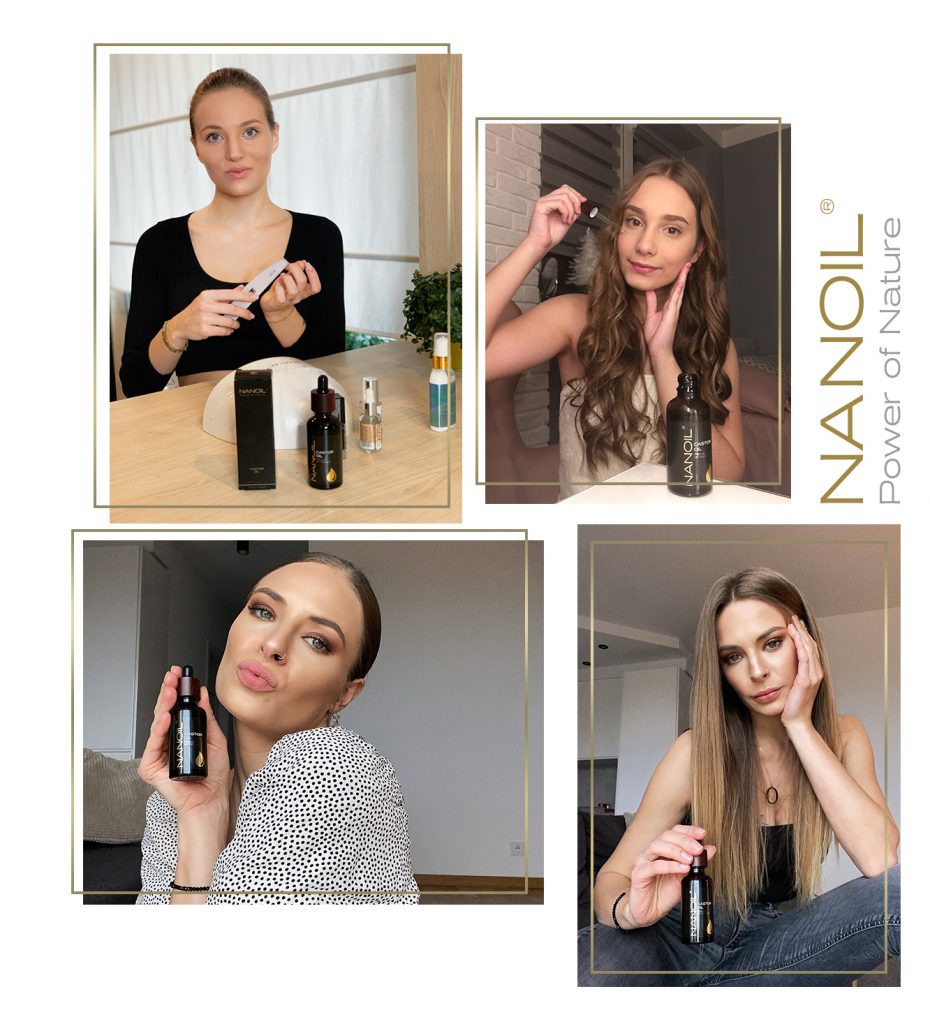 It has quite a thick consistency, however, Nanoil Castor Oil is equipped with a handy pipette that eases the precise dosing of the product. For a slightly lighter formula, you can mix castor oil with another oil of your choice (for example argan oil). Massage a small amount of the oil into the scalp, gently massaging with your fingertips and leave it for 30 minutes for the best results. Then the oil can absorb into the deepest layers of the skin and stimulate the cells to regenerate.
Castor oil can be used to care for nails and cuticles. With regular use, the nail plate becomes strong and smooth. It is a great treatment for weak nails that nourishes and regenerates them, and prevents splitting.
What makes Nanoil Castor Oil the best?
It is sold in 50 ml bottles, which means it will stay with you for many months. It gets excellent reviews on the net and is an expert in combating various skin issues. The effects are long-lasting and can be seen after just a few applications. The oil will strengthen your hair from the roots to the ends, prevent nail brittleness, and thanks to regular massages you will make fat cells disappear and get rid of cellulite. It has the best price for such high quality. The product is fully natural, ecological, universal, and multitasking. Suitable for everyone, so you can share it with loved ones.
Order from www.nanoil.co.uk and start your conscious skin care.