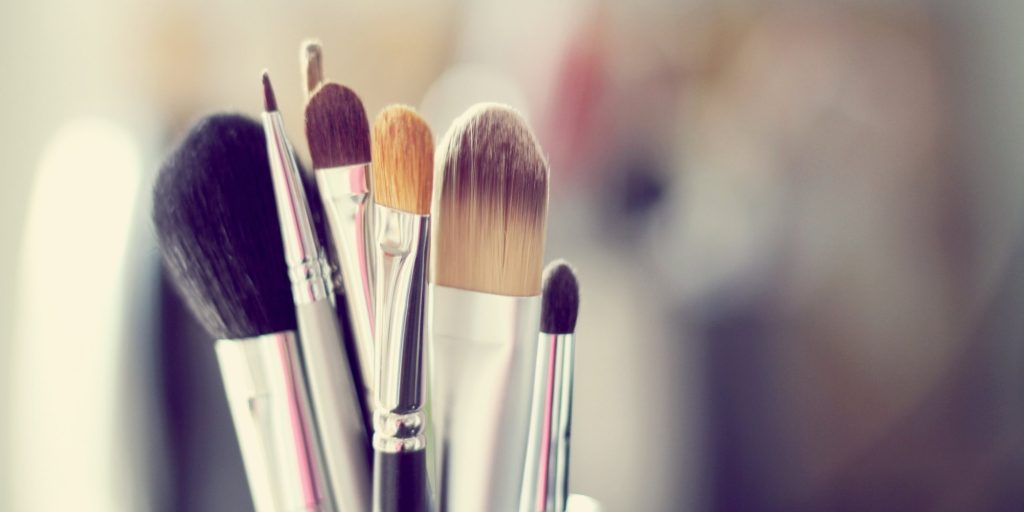 Brushes are the most popular cosmetic accessories. Most of women use these to do make-up because thanks to these items application of a foundation, powder or eye-shadows is much easier. As to help make-up brushes serve you long, you should take care of them accurately. This means that you have to store them in a proper way and clean at least once a week. Learn how to do this.
How To Make Make-Up Brushes Clean Again?
E-shops offer numerous gadgets that will facilitate you cleaning your make-up brushes. Among them you can find a metal box with a sponge inside. This is a common gadget which many girls find rather redundant. Also, in order to make your brushes clean, you can use a regular sponge or a special pad with spikes of various size attached. Nevertheless, the greatest asset of an original gadget is the high porosity feature of a sponge. Despite being soaked with no cosmetic, it's fairly effective in making make-up brushes clean again. The box is destined to remove only loose products such as eye-shadows or powders. Basically, during application of make-up, you can use the same brush a few times. All you have to do is rub bristle of your brush against a sponge delicately so as to make the item free from the lose cosmetic. Obviously, you have to remember to clean the brushes regularly.
Protective Sleeves For Make-Up Brushes.
Brush sleeves, also known as brush guards, are the amazing gadgets that will shield bristle against deformation as they help with giving the brushes the right shape. The sleeves are made from elastic material resembling a net. This accessory adjusts and fits itself to the shape of the brush which it's put on. It works on foundation or eye-shadow brushes, synthetic and natural brushes, no matter if small or big. Moreover, the sleeves prove to be useful during brush drying time by preventing deformation of the bristle. Don't worry if you can't find the sleeves anywhere. Try to use a regular gauze instead. However, remember that such a substitute works only on bigger brushes since it'll probably slide down from a small filbert brush or pointy accessories designed to lip painting.