100% natural Nanoil Argan Oil. Feel the power of beauty.
A luxurious, natural oil that will change your daily skin care? Only the Nanoil's Argan Oil consumers are unanimous – this is the best product to maintain the excellent condition of hair, skin, and nails. It works well as a massage cosmetic or an ingredient of home DIY cosmetics. It quickly brings spectacular results, it's unrefined, cold-pressed, and 100% best!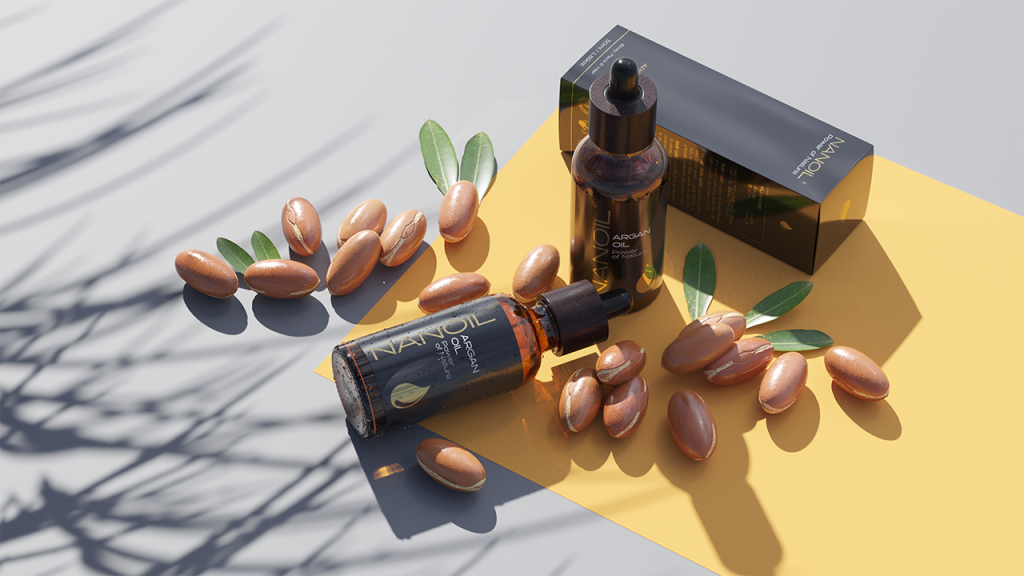 Why does Nanoil Argan Oil deserve the hype?
This Moroccan, cold-pressed argan oil is well-recognized all over the world. It amazes with its versatility of uses. Often labeled as the elixir of youth, it's awarded the highest quality Ecocert certificate. There are carefully selected ingredients in Nanoil Argan Oil to offer us what's best in the fresh argan nuts.
Remember that only the unrefined cold-pressed and 100% organic oil is valuable. Choose Nanoil Argan Oil and enjoy what nature has provided.
Argan Nanoil, INCI: Argania Spinosa Kernel Oil
The ingredients of argan oil are astounding. It's the essence of what is considered ecological. It contains linoleic and oleic acids from the omega-6 and omega-9 groups. It's rich in phytosterols, flavonoids, and carotenes, which make the cosmetic a strong antioxidant, and additional moisture, tighten and rejuvenate the skin. They relieve inflammation, and thanks to their anti-aging properties, you will enjoy young, beautiful skin for longer. These ingredients boost the production of collagen and elastin, and regulate sebum production. Squalene deeply moisturizes, improving the condition of hair and skin, while butyrospermol works as a natural sunscreen. A high concentration of vitamin E slows down the ageing process.
How does Nanoil Argan Oil work?
It receives wonderful reviews, as it perfectly nourishes the hair, scalp and skin. It cares for all hair types and protects it from the heat from the blow-dryer and UV radiation. It deeply nourishes, strengthens, adds bounce, and boosts natural shine.
Argan oil encourages hair growth, strengthening hair from the follicles to the ends. It repairs damaged hair after dying and prevents the hair from falling out, frizz, and static. It's effective in combating cellulite and stretch marks. For a better effect, you can mix it with other essential oils or base oil. It's a way to achieve a perfect body without imperfections. It's also the best before and after sunbathing, bringing out the subtle shade of tan. It provides irreplaceable care for weak nails, hands, and feet.
It works well regardless of age. It's composed of 80% of fatty acids, which are necessary for the proper functioning of the skin. It prevents blemishes, strengthens the hydro-lipid skin barrier, protects against damage, regulates sebum production, and minimizes imperfections.
Nanoil Argan Oil is a great way to deal with wrinkles. It protects the skin from aging and damage, making it more supple. It reduces existing wrinkles and folds and also prevents the appearance of new ones. This is a way to maintain young skin for a long time.
Even extremely damaged nails will be restored if you regularly rub the oil into the nail plate and cuticles. You will achieve pampered, nourished, and moisturized nails, without the risk of breaking and splitting.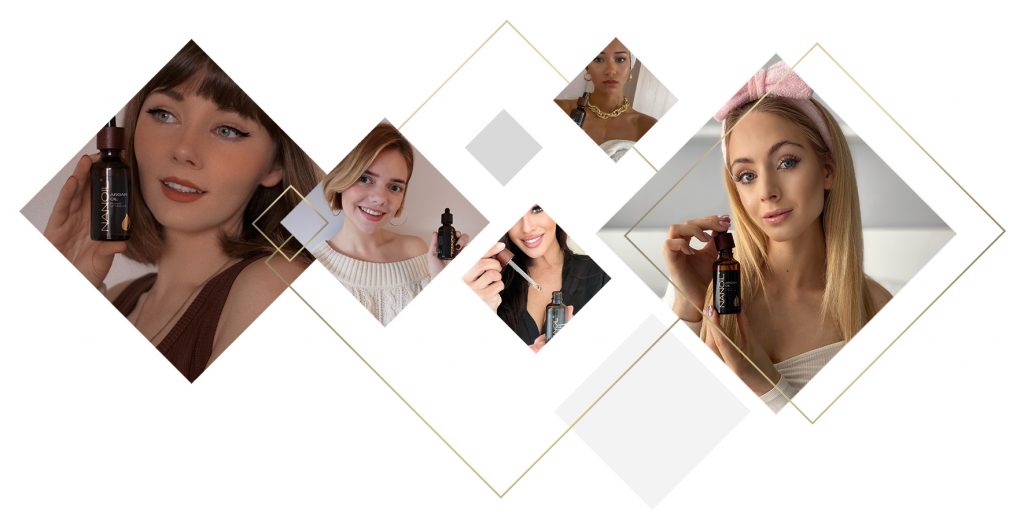 Reviews on Nanoil Argan Oil
The highest quality is supported by many positive opinions of customers and professionals from the beauty industry. It enjoys the enthusiastic approach of consumers because it is of the highest class – it's pure and organic, and it gives spectacular results in hair, face, body, and nail care. It quickly became the most desirable oil in the cosmetic market.