Even if you like spots dresses, I'm sure you aren't big on spots on your face. The blemishes can be black, red or white but they are all undesired, that's for sure. How to get rid of them? See the game-changing remedies for acne.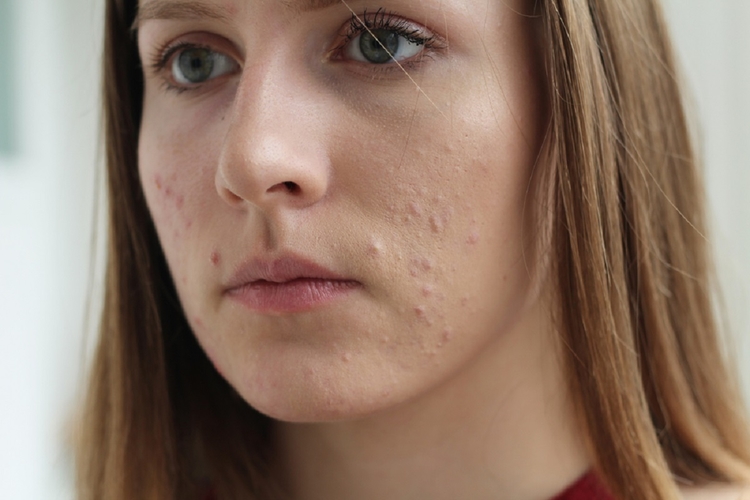 Mild cleanser for acne skin
Acne is usually sparked by the hormonal imbalance, not the bacteria infection. That is why antibacterial products – such as soaps and gels – won't remedy the situation but they will intensify the acne breakouts and additionally dry out the skin. Such products must be replaced with mild cleansers. What does "mild" mean exactly? The cleanser must be free from SLS and SLES – potential irritants – and rich in Betaine, Decyl Glucoside and Disodium Laureth Sulfosuccinate.
Face toner and moisturizer for acne skin
After cleansing, reach out for a toner to balance the pH. The toner must be formulated without alcohols because they irritate the skin and stimulate sebaceous glands to overproduce the oil. Next, use a moisturizer – make sure it isn't comedogenic!
Exfoliants for acne skin
Exfoliation is essential to acne-prone skin because the excess of dead cells builds up and blocks the outlets of sebum glands. It must be pointed out that some scrubs are unsuitable for this type of skin. Instead of physical scrubs which intensify acne, use enzyme exfoliants or fruit acids. Enzyme scrubs are based on fruit or herbal enzymes that dissolve the dead cells while acid-based exfoliants are rich in AHA or BHA acids that brighten and smoothen the skin, plus they reduce hyperpigmentation and sebum secretion. Acid-based products should be used before sleep.
What's more, a dermatologist should offer you an in-salon acid-based peel which regulates oiliness, makes pores less visible, reduces blemishes, dark spots and scars. The treatment involves applying an acid-based cream or gel and washing it out after a few minutes.
Acne spot treatment
In case you see redness that signals the upcoming pimple, use a spot treatment which makes the skin heal more quickly. Such products are usually rich in salicylic acid, tea tree oil and soothing substances.
Sunscreen for acne skin
Contrary to appearances, sunbathing does harm to acne skin. You think the sun is great because it dries out the pimple (the first reaction of the skin to UV rays) but then the skin starts to protect itself from dryness by producing more oil than it usually does. To avoid that, use sunscreen all year round. It's a must-have if you use fruit acids because you are exposed to sun spots.