They are affordable. They work naturally due to matching the skin's needs. They abound in valuable vitamins, minerals, fatty acids and antioxidants thanks to which they are able to nourish, rejuvenate and beautify the complexion. Which face oils are most frequently chosen?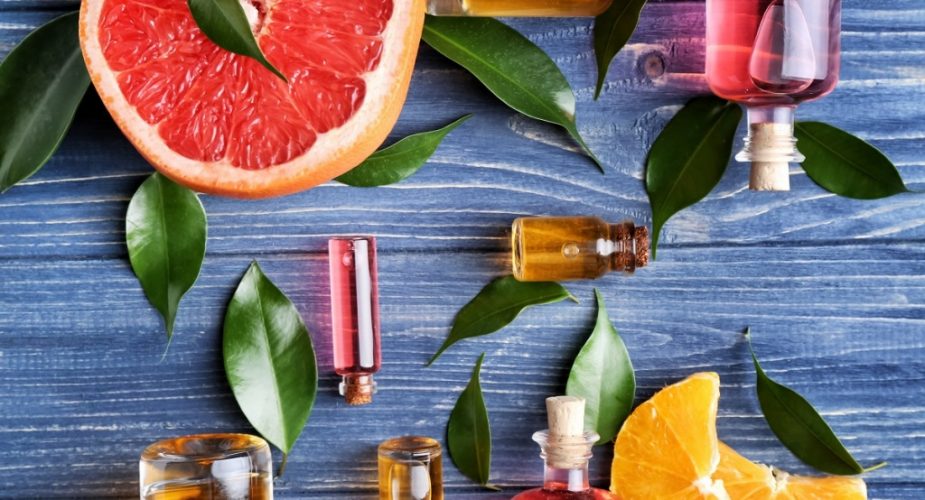 Nowadays, natural skin care methods are experiencing their renaissance. Expensive creams and synthetic cosmetics are willingly replaced with organic products. We choose oils instead of face masks because they work in harmony with the natural processes taking place in our skin. You can make your own homemade cosmetics based on oils or use them as substitutes for creams. Interestingly, natural oils are not just an option for dry skin – they will be also beneficial for oily skin, by helping to fight acne.
In order to obtain the best effects, it is worth using appropriate face oils. What counts is the fatty acid content. The more EFA, the more drying (lighter) the oil is. In short, it looks like this:
Drying oils – appropriate for oily, problematic, acne-prone skin, for instance, rose oil, hemp oil, sea buckthorn oil, evening primrose oil, borage oil, raspberry oil.
Semi-drying oils – perfect for normal or combination skin, such as almond oil, safflower oil, apricot kernel oil, argan oil, sunflower oil.
Non-drying oils – ideal for mature, dehydrated and irritated skin, for example, macadamia oil, avocado oil, hazelnut oil, peach oil.
BEST FACE OILS 
It's time to take a closer look at the oils women like to choose. Do you know what properties are offered by oils that tend to be most often used in face care? Let's get to know them!
Argan oil
The best argan oil is the one from Morocco which is original with a beautiful nutty smell, not mixed with any other ingredients. Unfortunately, it is one of the more expensive oils out there. In the unrefined, cold-pressed version, it is rich in omega-6 and omega-9 fatty acids as well as antioxidant vitamin E. What does this mean? That it doesn't only nourish and moisturize the skin, but it also rejuvenates and soothes irritation. What's more, it has anti-inflammatory properties and balances the work of sebaceous glands. Regular use of argan oil allows the skin to restore elasticity and proper hydration, as well as prevents scalp oiliness. It works best for mature, dry and irritated skin.
Coconut oil
Many women replace face creams with coconut oil because it moisturizes and smoothes the skin very well, it has a pleasant texture at room temperature and smells of fresh coconut. The advantage of coconut oil is a considerable amount of lauric acid with a strong antibacterial effect. Thanks to this composition, coconut oil helps to fight acne and does not clog pores. It is also confirmed that it is a natural anti-wrinkle cosmetic. Moreover, it not only cares for the proper hydration of the skin but also enhances its softness and elasticity.
Prickly pear oil
A very light oil with a fresh fragrance and a matte finish. Almost completely absorbed into the skin, thanks to which it does not leave a greasy coating, it does not clog pores and it works great in the care of all types of skin. Unfortunately, prickly pear oil is (quite the opposite of coconut oil) one of the most expensive cosmetic oils. You need up to half a ton of prickly pear seeds to press 1 liter of oil. However, it is worth investing in, because it immunizes to the harmful external factors, has anti-wrinkle properties, improves tension, hydration and skin color. Regular use of prickly pear oil on the skin makes us forget about problems such as oiliness in the T zone.
Marula oil
The fruits of this tree are loved by African elephants, while we can love marula oil for its effects. It is expressively absorbed and leaves no greasy feeling, only a delicate, satin coating. It contains oleic acid, vitamins C and E, flavonoids and many more. Thanks to all these ingredients, marula oil strengthens the hydro-lipid barrier of the epidermis, improves hydration, minimizes stretch marks and scars, reduces redness and even smoothes out fine wrinkles. If used systematically, it supports regeneration and may help skin prone to acne.
Jojoba oil
It is actually a wax with some properties of oil, e.g. consistency. Its oily form does not interfere with the perfect absorption into the skin (without overburdening the skin). It is worth knowing that in terms of composition, jojoba oil is similar to our sebum. No wonder that it perfectly adapts to the needs of the skin and is easily absorbed. Also, it prevents water loss, regenerates, reduces the harmfulness of free radicals, and even has the properties of a UV filter. Thanks to its antibacterial effect it works very well on acne-prone skin.
Raspberry seed oil
It has a captivating fragrance, but it's worth using raspberry seed oil on your face, not just for that matter. It is a universal, natural and multi-purpose cosmetic. It is lightweight, so it is easy to apply and is easily absorbed without leaving a greasy film on the skin. Raspberry oil is one of the best natural UV filters, but it not only protects the skin. It takes care of proper hydration, brightens, prevents premature skin aging, accelerates wound healing, soothes irritations, and also has antibacterial properties. So much good is hidden in one inconspicuous oil.
Rose oil
Rose oil is loved by women with sensitive skin, with a tendency to dilated capillaries. Perhaps because rose oil as one of the few oils soothes irritations and reduces redness so well. It is a source of valuable vitamin A and carotenoids, which have anti-wrinkle properties. Applying rose oil to the eye area can help get rid of crow's feet. This is another of the oils that do not burden the skin and provide it with the optimal amount of nutrients. Rose oil is very often used as a replacement of creams for mature skin.