80% of hair-damage cases are caused by the drop of keratin level. This essential protein makes up 65-90% of the hair volume. Keratin is like a supporting element of the hair: its small amount leads to damage. Thankfully you can easily repair your hair at home by replenishing keratin in the outer and inner hair structures. Nanoil Keratin Hair Mask is the best treatment to achieve this goal. Keep reading to see why!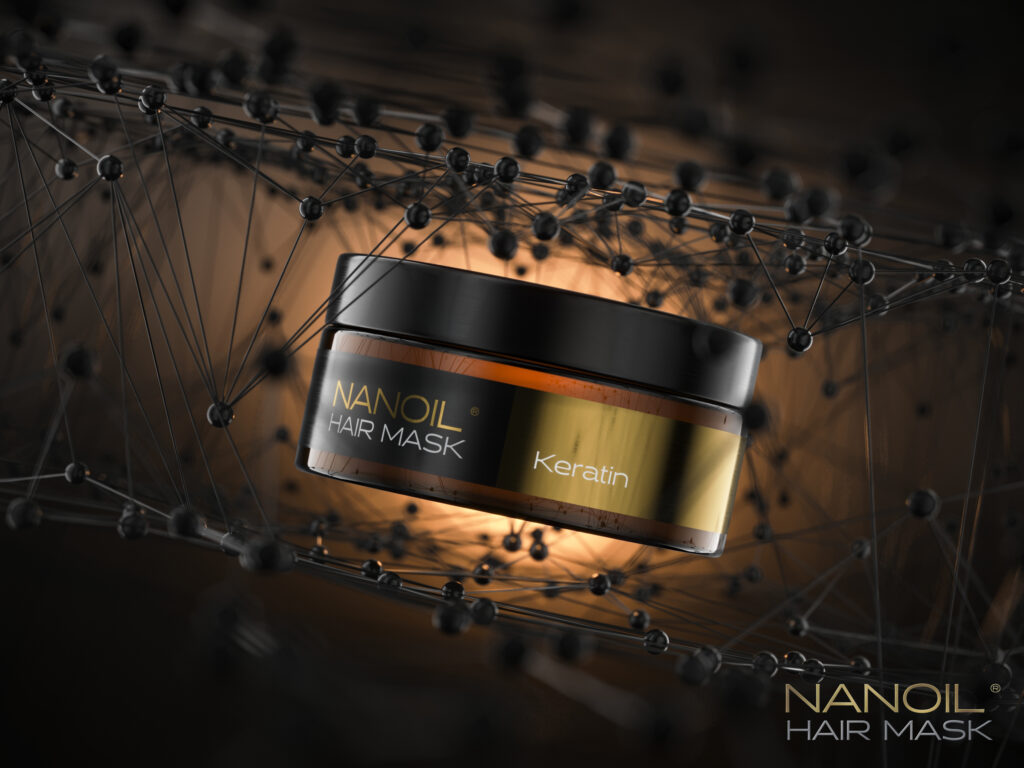 Keratin structure – the secret of healthy hair
The hair shaft is made of keratin – a dead part of the hair combining amino acids, such as cysteine and methionine, water, lipids and minerals (sulfur, iron, nitrogen, silver, potassium, selenium). Disulfide bonds are the elements of the hair shaft keeping the hair resilient while keratin forms up the bonds and the outer hair structures. It makes the hair thick and healthy as well as resistant to damage.
The effects of keratin deficiency
The deficiency of keratin has tragic effects leaving the hair extremely dry, dull and lifeless. Even the body suffers because of too little keratin – it becomes weaker and threatened by the external factors. The damage to the keratin structure makes the hair weaker and consequently leads to total destruction.
Luckily, this doomsday scenario doesn't have to turn into reality. Rapid action is important: if the damage is minor, it's easier to fix it. You just need to provide the highest-quality ingredient. You can find the best form of keratin in the Nanoil mask: hydrolyzed keratin which quickly enhances the hair.
If your hair
is dry and frizzy, looks dull, splits or breaks, goes thinner and more fragile – it is likely to have too little keratin. Revive your hair with Nanoil Keratin Hair Mask!

Nanoil Keratin Hair Mask – deep-conditioning keratin treatment at home!
Professional repair and hair-shaft protection? You need to use high-quality keratin-rich products. Keratin treatment must start with a thorough hair wash – if you like, use a clarifying shampoo to open the cuticles and cleanse the scalp. Applying the mask is another step – Nanoil Keratin Hair Mask is suitable for home use and repairs the hair like a pro!
Nanoil Keratin Hair Mask – effects
Intensely repairs.
Rebuilds outer and inner structures.
Strengthens to prevent damage.
Reduces breakage and splitting.
Reinforces the hair from the roots to the ends.
Increases shine and resilience.
Protects from mechanical damage.
Shields from the heat damage.
Saves from the freezing weather, wind, UV radiation and pollution.
Supplies moisture.
Nourishes permanently.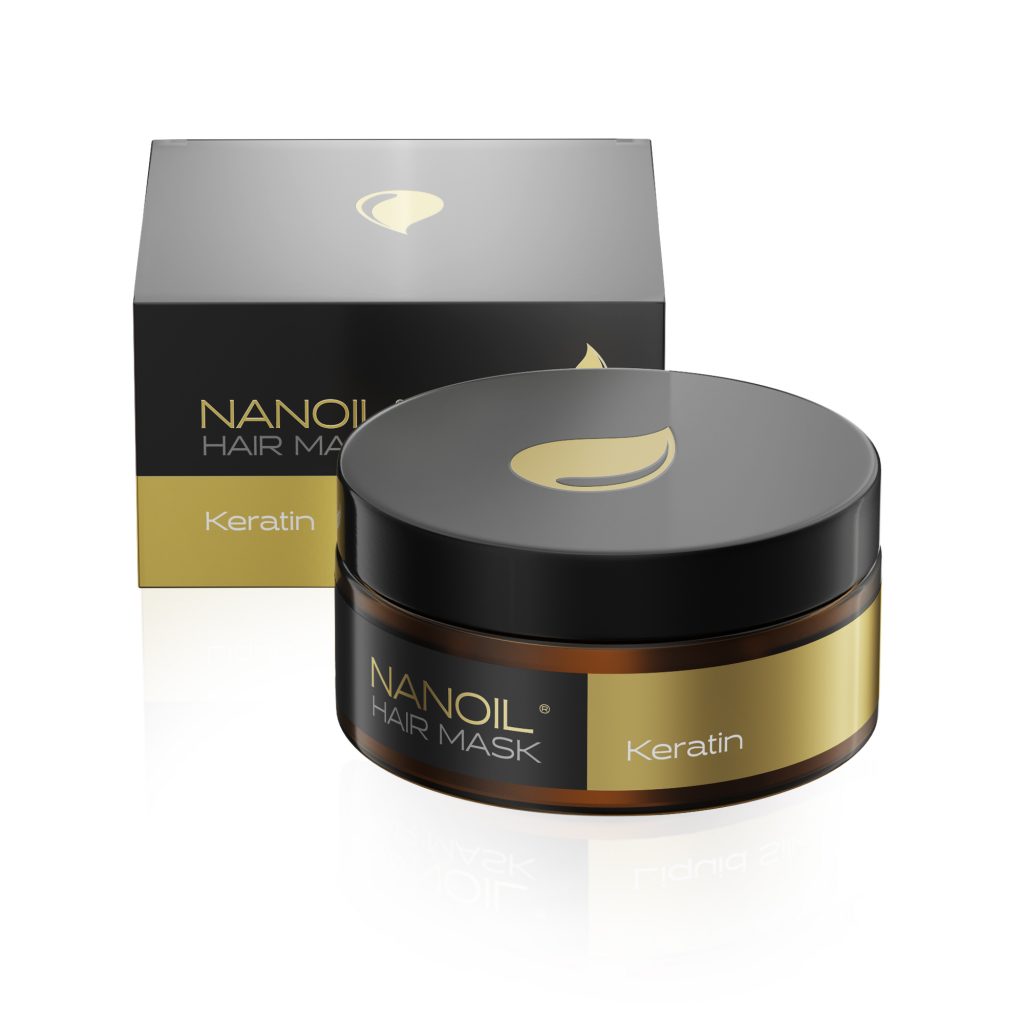 Where to purchase Nanoil Keratin Hair Mask?
Go to www.nanoil.co.uk, choose your perfect hair mask at a super price and get enchanted by the finest hair, body and face care products from Nanoil.