Some people like to compare eyebrow lamination to permanent wave done on hair. That's an accurate comparison: eyebrow lamination solutions give eyebrow hairs a new position and texture. This means new shape of your brows! Brushed-up brows are super trendy. Do you feel like getting the mind-blowing, elegant and neat arches? With a Nanobrow Lamination Kit, such effects will last for up to two months!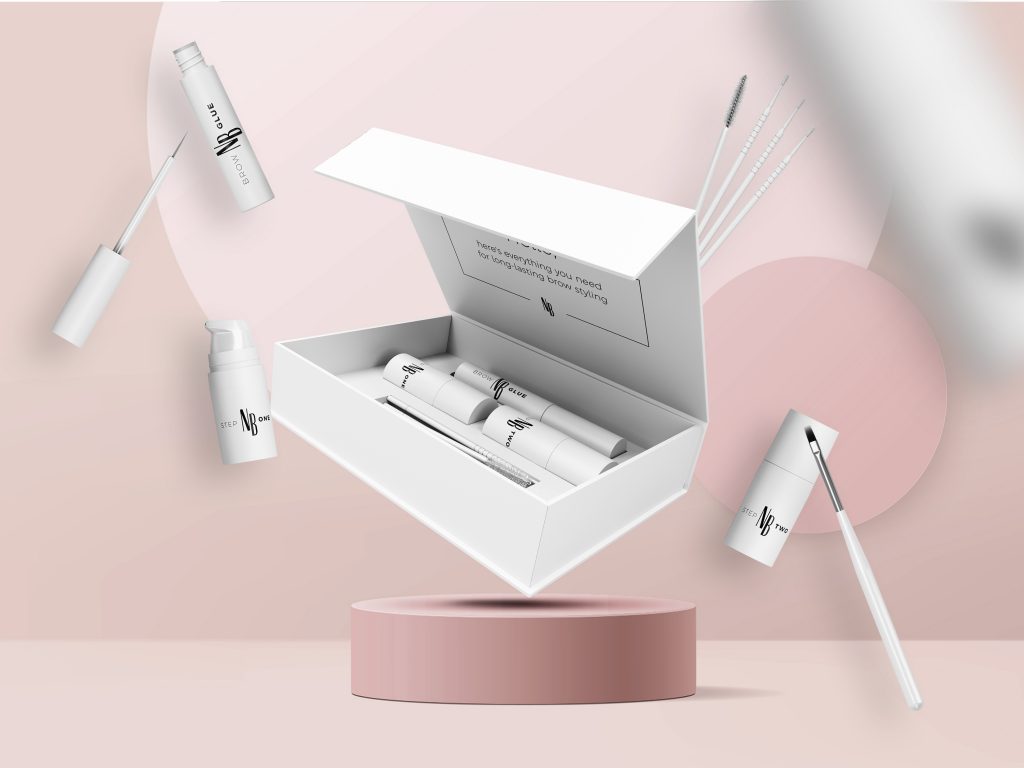 Who's brow lamination good for?
Eyebrow lamination is a brilliant idea when you want constantly groomed and perfectly shaped brows that don't need any maintenance. Lamination permanently sets the brow hairs – they stay untouched for up to two months (provided that you use a good eyebrow lamination kit). It's the best choice if:
you have thick, bushy, unruly brows
you are big on elegant, polished brows
you like natural-looking brows, makeup-free
you are up to date with the hottest brow trends
you want brows looking flawless all day
you want to enjoy gorgeous brows for many weeks
and you don't want to overspend on eyebrow lamination at the salon
Eyebrow lamination price
If you really want to save time and money, then take matters into your own hands and go for DIY eyebrow lamination: do it yourself at home! The comfortable and easy to use eyebrow lamination kit Nanobrow is the best choice because you can do around 10 brow laminations with it and pay as much as for just one lamination at the salon!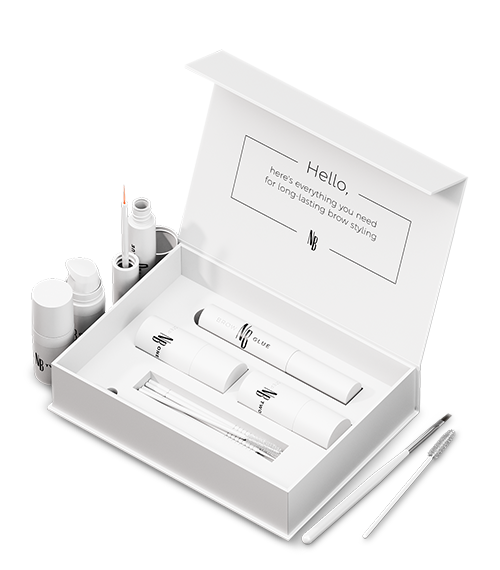 Nanobrow Lamination Kit – convenient and easy to use kit for DIY eyebrow lamination
Many women struggle to take control of their unruly brows and make them look their best. This definitely leads to frustration. Nanobrow released a game-changing brow perfector.  After the very first treatment, it will keep your eyebrows flawless for up to 6 weeks! You won't worry about their looks ever again. Nanobrow Lamination Kit will add volume and make sure the brows look perfect every day. This DIY eyebrow lamination kit has been designed so as to thicken and improve the brows with the least effort on the user's end. What's great, you don't need any expert knowledge to do the treatment – you will become an expert in at-home eyebrow lamination as soon as you use the Nanobrow Lamination Kit for the first time.
Nanobrow, professional kit for eyebrow lamination at home and salon – results
First and foremost, this DIY eyebrow lamination kit is extremely easy to use. The bottles with the solutions are numbered so that we're sure which order to apply them when laminating the brows. Thanks to the comfortable, precision applicators, we achieve desired effects every time, styling and grooming the shortest hairs. This eyebrow lamination kit guarantees precision and the whole process takes only 20 minutes! Super simple!
Where to buy Nanobrow Lamination Kit?
You can check which stores sell this eyebrow lamination kit: Douglas, Sephora or other stores may have it at different prices so make sure you choose the best deal. We recommend the brand's official store at www.nanobrow.co.uk