Summer's getting closer! You can feel first warm sunrays on your back. Cold drinks, airy clothes and chill-in. Still, there's something that may bother you. Firstly, the hairdo! I guess most men aren't going to understand why it's a problem during summer heat waves. Long-haired ladies must agree that a loose hairstyle is a must!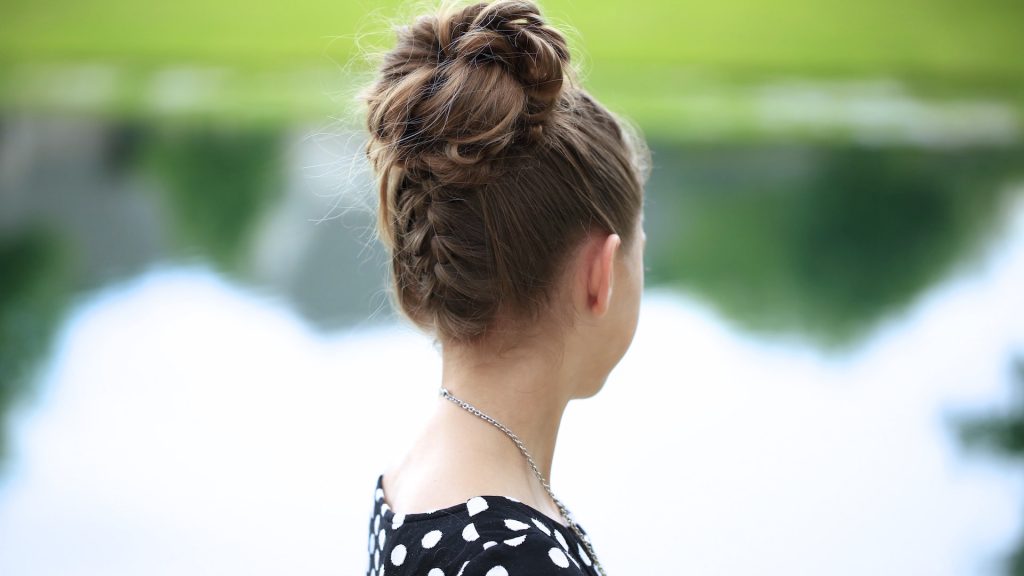 Long hair is beautiful and makes women look charming. Sadly most of them feel like getting rid of long strands when the summer approaches. We often consider getting a haircut to avoid sweaty neck and weighed-down head. Such a radical step can be replaced with a comfy hairdo, though. One of my suggestions may prove to be a great summer choice!
TUXEDO BRAID BUN
One of the long hair inspirations. Tuxedo braid bun looks tasteful and it's cooling. Sadly, it's a time-consuming hairstyle which requires some skills. On the other hand, the effort pays off. You braid your hair starting at the neck and moving up. A classic messy bun on top is a finishing accent.
HALF-UP BOHO BRAIDED BUN
Summer hairdos mean festive styles, too. Half-up boho braided bun is an excellent example. This summer suggestion is a half bun with a loose braid on one side. If you're pressed for time, simply gather the top of the hair and put it in a bun. Take one section and make a loose braid.
MESSY BUN
I think it's the comfiest hairstyle you can create in a few minutes tops. The messy bun is this year's summer inspiration. No extra skills necessary. You pull your hair up and secure it with a hair elastic. For a better look, you can add some bobby pins or leave a few loose strands on both sides.
LOW BRAIDED BUN
Different versions of buns are a thing this year. Except for loose buns on the top of the head, you can try the low braided bun. It looks truly romantic and simple. You make a low ponytail, create a gap right above the elastic, flip your pony over and in to the gap.