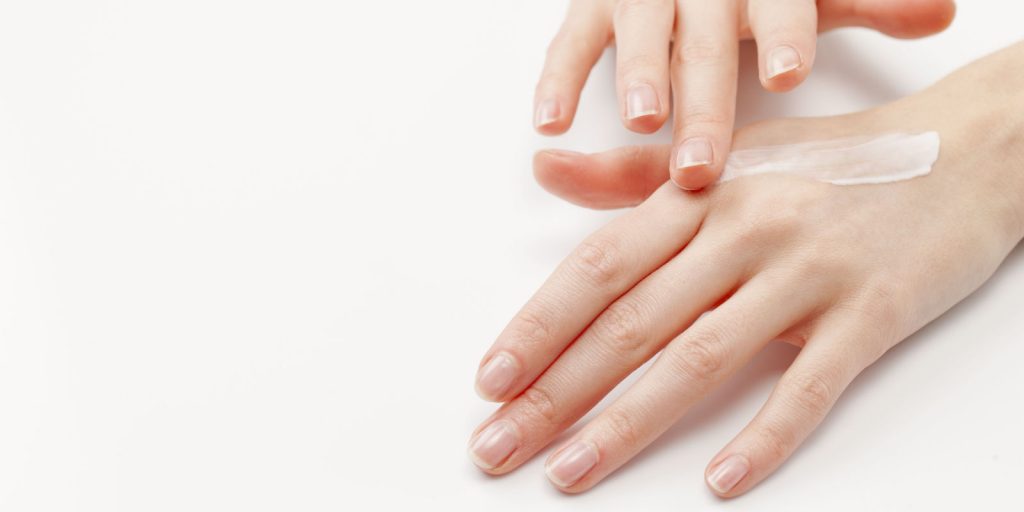 During the winter hands are exposed to irritations, dehydration and epidermis damages. Lack of proper care combined with poor protection from adverse weather conditions significantly impede the condition of hand skin even more. Fortunately, there are a few simple methods thanks to which frosty wind won't be a threat to our hands any more. Make your own oily-nourishing hand cream.
What Do You Need To Make The Hand Cream?
The best part about the procedure is that you can find all the ingredients either at home or in a shop selling eco-products. Additionally, you're going to need some kitchen accessories like scales, thermometer, 2 small bowls, a glass, a pot for water bath, a teaspoon and either a blender or a mixer. In order to prepare the oil phase of the cosmetic use: 5g of sweet almond oil, 2g of jojoba oil, 10g of Shea butter, 3g of emulsifying bio-base and 1g of cetyl alcohol. For the water phase you'll need: 30g chamomile infusion and one-fourth of a teaspoon of glycerine. Additionally, you can make use of vitamin E or some bio-preservative if you happen to have any at hand.
How To Prepare The Hand Cream?
Dissolve oils, bio-base and cetyl alcohol in the water bath. When the ingredients combine, remove the bowl from the water bath and put it aside. Now prepare the water phase starting from boiling chamomile. Then add the oil phase to the chamomile infusion, mixing both substances constantly. The cream is supposed to thicken after a while. When you finally combine both phases and when the temperature reaches 40°C (104°F), add vitamin E and bio-preservative. Pour the ready cosmetic into a clean jar. Store it in a cool and sunless place, and use it up within 6 months.
How Does The Action Of Your D.I.Y. Hand Cream Look Like?
Sweet almond oil will pamper all skin types, including even this super sensitive and irritated one. Similar features has Shea butter, which additionally provides skin w reinforced protective lipid barrier. Jojoba oil softens, moistures and nourishes hands. Chamomile soothes whereas vitamin E restores youthful and beautiful look to skin.