Eyebrows, alike eyelashes, constitute a distinctive element of woman's face. It's believed that eyebrows frame your face and carry out a kind of decorative function. However, eyebrows are more than just a beautifying factor that indicates whether we take a good care of ourselves. Moreover, eyebrows also handle an 'anatomic' task – for example, they protect eyes from rain water and sweat drops. No wonder why we do our best to keep brow hair in the best state we can. Undoubtedly, it's a good idea to ease the process of taking care of eyebrows by applying the right cosmetics. One of them is Nanobrow eyebrow serum.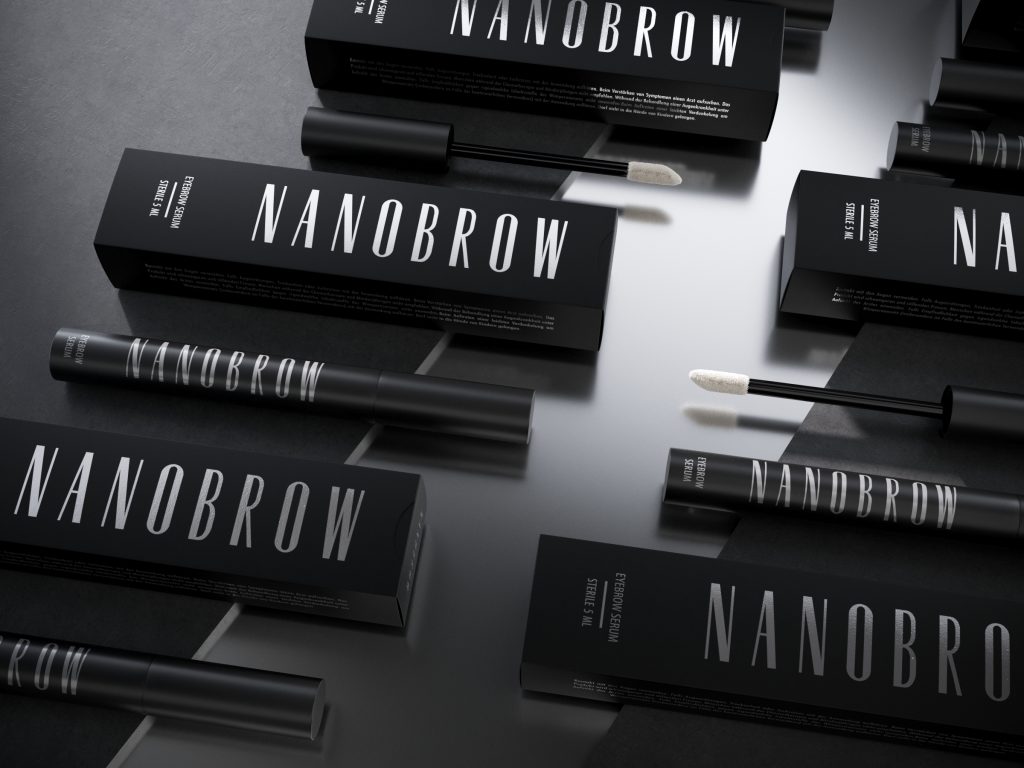 ---
What are the benefits of using Nanobrow serum?
The action that Nanobrow offers doesn't focus exclusively on the brow hairs; it also affects the skin area they grow from. The key task of the serum is to supply brow follicles with active substances that stimulate hair growth and condition skin. To clarify, Nanobrow serum encourages eyebrows to extend and get more body which is why you win a fuller-looking brow ridge; also makeup application becomes noticeably easier.
Moreover, Nanobrow serum displays moisturizing, nourishing and protecting effect. Owing to carefully selected ingredients, skin and brow hairs receive a portion of hydration that is required to help them function properly. Also, this product is able to prevent excessive water loss from epidermis and hair. Furthermore, Nanobrow nourishes brows, strengthens them from the inside ensuring accelerated growth. This beauty product shields against UV rays, free radicals and adverse effects of premature ageing.
What substances is Nanobrow eyebrow serum made from?
Ingredients that create Nanobrow are supposed to take care of brows and skin. This beauty product includes active substances responsible for stimulating eyebrow growth (affect their length and thickness) as well as typically conditioning ingredients. Nanobrow eyebrow serum contains among others:
ginseng root extract – contains around 200 substances, including vitamins and minerals. It displays revitalizing and regenerating properties, it also supplies hair and skin with oxygen. Furthermore, ginseng extract aids in fighting back free radicals which leads to slowing down ageing processes. Another positive feature of this extract to mention is that by reinforcing follicles, eyebrows are encouraged to grow faster. Moreover, this natural substance rebuilds damaged hair which translates into thicker brows that become resistant to aggressive external factors;
wheat germ extract

– rebuilds eyebrows and positively influences their appearance. Thanks to this substance eyebrows become lustrous, soft and smoothed out. It's worth realizing that wheat germ extract is also categorized as antioxidant that counteracts the negative results of passing time;

soy germ extract

– reinforces brows, prevents excessive loss of the hair and, obviously, accelerates its growth. This substance is responsible for maintaining the youthful look of eyebrows and displays revitalizing properties;

baikal skullcap extract

– stimulates skin cells and eyebrow bulbs to regenerate. It prevents premature ageing and brow hair loss. Also, this extract contains natural sunscreen that protects against UVA and UVB. This substance conditions sensitive and allergy-prone skin;

arginine

– a substance that manages two tasks: supplies with water and prevents water loss. Also, it improves state of skin and – what is connected with this – it improves the state of brows. This ingredient will serve its purpose in the case of dry skin and dehydrated eyebrows;

lactic acid

– is able to penetrate skin fast and transport other substances that Nanobrow serum is made up of. Lactic acid moisturizes both skin and eyebrows;

pantothenic acid

(vitamin B5) – it naturally occurs in human organism, for example in hair. It's composed of tiny molecules that easily penetrate skin to reach eyebrow follicles. Alike lactic acid and arginine, pantothenic acid is responsible for maintaining adequate hydration level of brows and skin.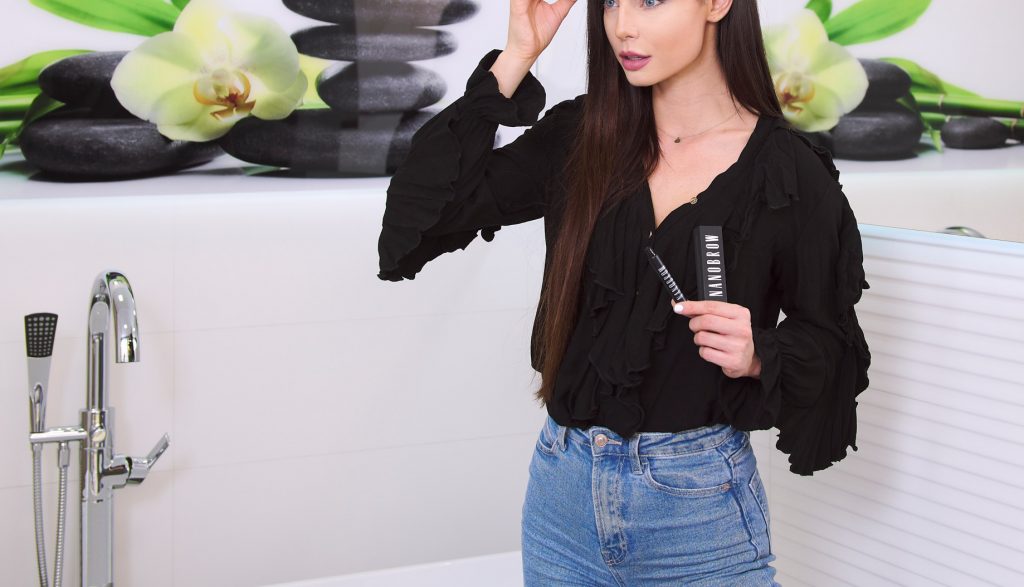 How to use Nanobrow serum?
The good news is that application of Nanobrow won't pose any problem even for those who have never used similar products before. What's crucial, face – especially eye area – must be perfectly clean to let Nanobrow penetrate freely and reach eyebrow follicles. In other words, clean skin's absorption rate is higher and, as a result, this allows the cosmetic to work faster and better. Nanobrow comes with an applicator that with just one glide helps spread the serum evenly over every single brow hair. The consistency of the brow serum is light and penetrates skin and hair almost the moment applied without leaving any stains or clumpy brows.
How much is Nanobrow eyebrow serum?
The amount that has to be paid for the brow serum mirrors the product's quality and effectiveness (on tube holds 5 ml). This brow enhancing serum is worth its cost especially when realized that it allows to undergo a complete treatment – it makes eyebrows neat, thickened and reinforced. Definitely, this is a really good investment in your looks and mood. After all, both things go hand in hand.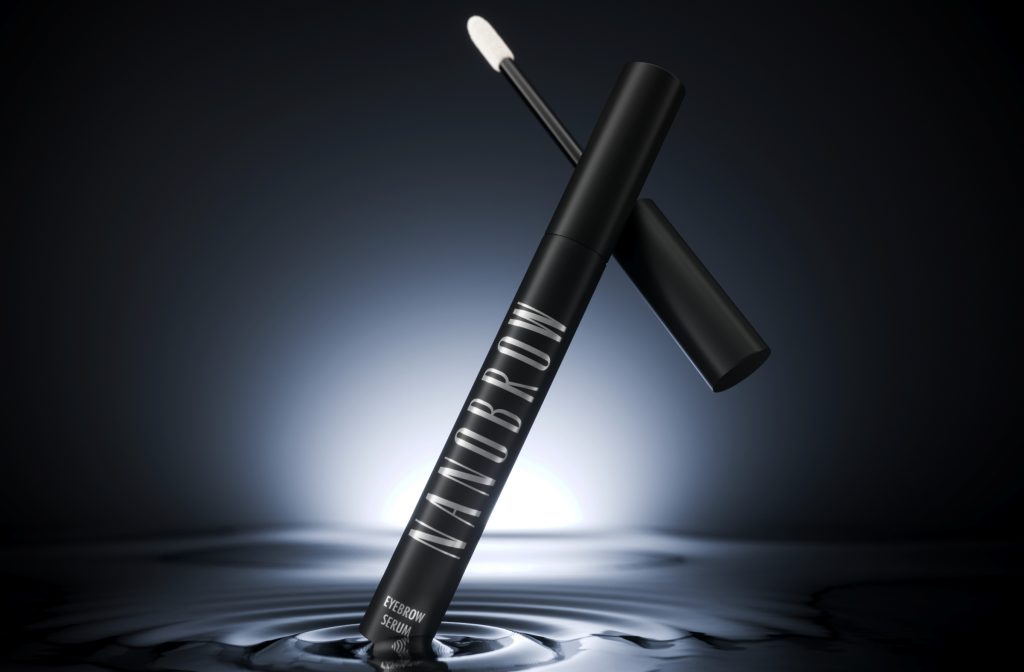 Is Nanobrow eyebrow serum the best?
The answer to this questions seems to be fairly obvious. Nanobrow serum is the best product of its kind. It's proven by the effects it produces, and these affect eyebrows and skin. Nanobrow stimulates growth, thickening and volume of brows and additionally moisturizes and rebuilds skin. Moreover, the applicator that the brow serum is equipped with is designed to match the shape of brow ridge. All of this significantly eases application of the eyebrow serum making it simple and fast, and – what's even more important – precise.
Nanobrow is more than just the best action, effective substances and convenient application. Thanks to your brows growing longer and thicker, it'll be easier for you to shape them to suit your face better. Also, applying brow makeup will become less challenging. After all, eyebrows are one of feminine traits. Learn more: www.nanobrow.co.uk.
---