Every woman wants to have perfect manicure. Unfortunately, most of them has no idea how to extend the manicure durability. If your nail polish also rubs off or chips, try simple tricks to extend it lasting on your fingernails.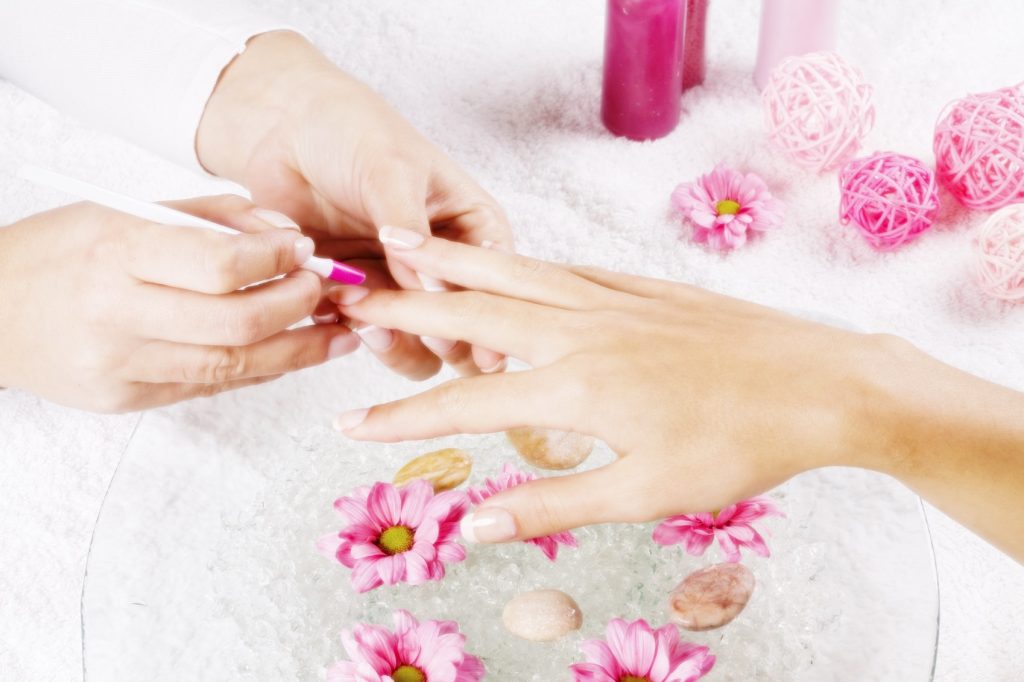 Firstly, smooth nail plate
Before you proceed with applying nail polish, take care of their surface, so that it would be perfectly smooth. Remove all the dirt and uneven structures. To do that soak your hands in warm water with soap. This will make it easier to remove all the old nail polish and greasy hand cream residues. Then dry nails, file to the ideal length and push back cuticles. Using block file, polish the surface. Only now your nails are ready for nail polish.
Secondly, ice bath
To prepare ice bath, you will need: a bowl, cold water and ice cubes. Fill the bowl with water and throw some ice cubes in. If you want to, you can place the dish in the freezer, so that the hardening effect on nails was even greater. Right after performing manicure, dip your fingers in a bowl with ice cold water. After several seconds your nail polish will be dry and after few minutes becomes long lasting. However, remember that this method won't work for hybrid nail polish.
Thirdly, manicure before cleaning up or bed time…
… is never a good idea. Nail polish that you think is dry, can deform while you sleep. As a result, you wake up with all sorts of patterns and imprints on your nails, even chipped off nail polish in some areas. If you do it before cleaning up, wear gloves. These will protect your new manicure and skin against detergents.
Fourthly, high quality nail polish
It can make your manicure beautiful and long lasting. It is way better to pay a bit extra and buy professional nail polish, than every couple of days do the manicure all over again. What is more, in the expensive cosmetics are high quality ingredients. These substances strengthen and nourish nail plate. Use of such nail polishes will not have any unfavourable impact on your skin and nails.