The cosmetic market is flooded with makeup and skincare products and you have no idea which ones will be best for you? Beauty salons offer a wide variety of skin treatments but none of them seems to be perfect for you? If you ever faced the same problems, maybe it's time to start taking care of your complexion in the comfort of your own home? How to do it? What cosmetics to use?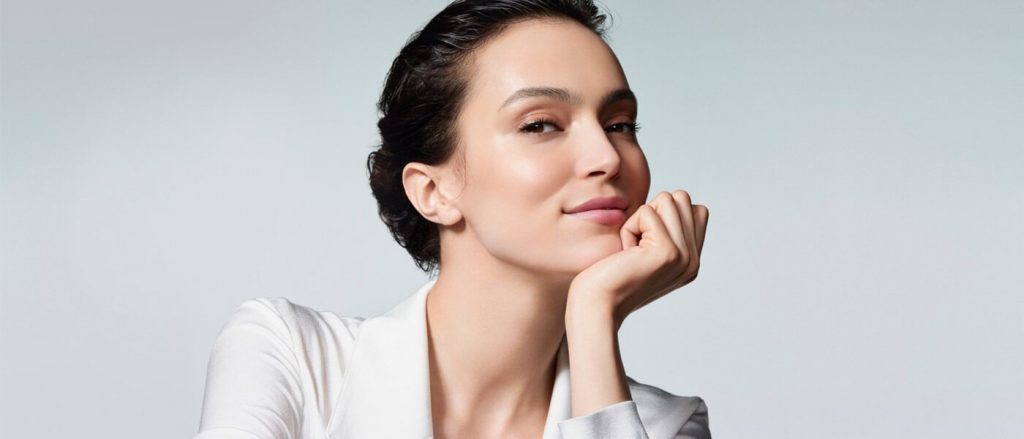 Skincare step by step 
STEP 1: Cleansing 
When cleansing the skin, we wash away the remains of cosmetics, sebum, dead skin cells, sweat and dust from the surface. If we omit this stage of care, inflammation, irritation, acne and other imperfections may appear very quickly. You should remember about cleansing your skin in the morning and evening. In the morning, just wash it with a toner, in the evening – with a makeup remover and with a facial cleansing milk, micellar water or other product chosen for the type of skin.
What to wash the face with? Use one of the following cosmetics:
a gel or a foam – they are designed for oily, acne and combination skin care (it has to be well-moisturised);
micellar water – it is recommended for people with oily skin that shines in the t zone. Micellar water for sensitive skin should contain soothing and anti-inflammatory substances, such as chamomile, green, tea aloe;
hydrophilic oil – combines with water and thoroughly removes impurities. It does not leave an oily layer, so it can be used by people with oily, dry, dehydrated skin that has problems with keratosis. Hydrophilic oil will rebuild the protective layer of the skin.
STEP 2: Exfoliating 
Skin exfoliation should be done once a week. Skipping this stage may result in clogging of the sebaceous glands and acne formation. Scrubs and enzyme peels can be used for exfoliation. Coarse scrubs are best for people with very thick skin. They are not recommended for people with acne, thin, sensitive and prone to damage skin. The enzyme peels "dissolve" intercellular connections, thus revealing new and healthy epidermis. They are intended for people with dry, sensitive and acne skin.
STEP 3: Cream
When it comes to acne, a delicate cream with lightweight formula and with anti-inflammatory, soothing, regulating sebaceous glands and moisturizing ingredients will be the most recommended. Such a product should contain: zinc, salicylic acid, green tea, aloe vera, cucumber, azelaic acid. The moisturizing cream with oils, hyaluronic acid, ceramides, and allantoin will help heal the dryness and flaking of the epidermis. Its consistency has to be adapted to the season and the needs of your skin. If you have wrinkles, use creams with retinol, coenzyme Q10, caffeine, grape seed oil, vitamins C and E. Products with vitamin C, soy, lecithin and azelaic acid will help you combat discolouration. If dilated capillaries are visible on your face, vitamins K, PP and C, ginkgo, chestnut, chamomile and aloe will certainly help you.