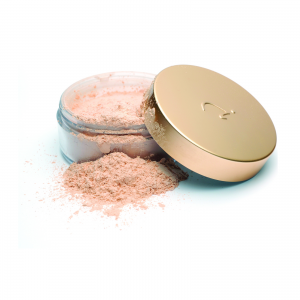 Spots, smudges, dry skin and other imperfections. This is not how you wanted your make-up to look like. What went wrong? Read below, all about correct application of mineral foundation. Moreover, find out what to do when…
… foundation causes, so called mask effect
If after finished make-up it looks like a mask, you have to work on your foundation application technique. You probably applied too much cosmetic and did not spread it evenly along the hair line, near ear lobes and on the jaw. Start with application of small amounts of foundation. Excess of mineral powder flick of the brush, then administer it on skin. If the effect is still not what you are after, switch brush with a sponge. You can apply foundation wet or dry method. In both cases you will gain natural effect and perfect coverage.
… foundation emphasises widen pores and dry skin
Most probably this is not a foundation fault, but improper care. First take care of skin, cleanse pores, remover dead skin cells and apply moisturising cream. Mineral powder should look much better on skin that is taken care of right way. You can also use smoothing base that will make skin complexion even. Great solution is also application of foundation with wet sponge.
… foundation does not cover imperfections
If after applying first layer of mineral foundation imperfections are still visible, use mineral concealer. Such cosmetic is well pigmented and provides perfect coverage. You should consider using it especially when your face suffers from individual spots. Small amount of cosmetic tap in skin, then thoroughly spread it. Fix make-up with transparent powder.
… foundation is not very long lasting
Perhaps you chose wrong make-up base or cream. Too thick and full-bodied cosmetics cause foundation to oxidise and wear down. An ideal solution is to use mineral powder to make your make-up long lasting. The type of product and application method match with skin type. During the day use blotting sheets and transparent powder.