Every girl will tell you that hybrid manicure is one of the most durable and beautiful ways to decorate your nails. If you are equipped in right cosmetics and set of skills, you can easily do it on your own. In the below text are contained tips, which will help you perform it step by step.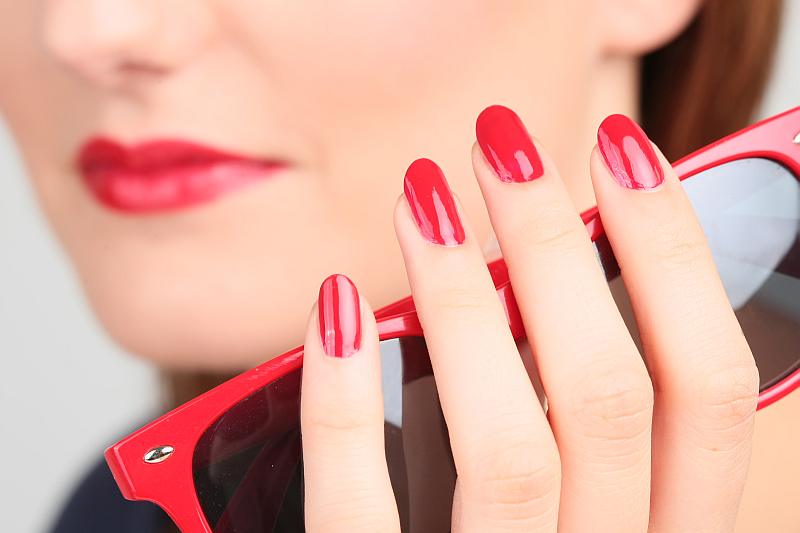 What are you going to need for hybrid manicure?
You need: applicator for brocade, nail polish, brocade (glitter), manicure base and top coat. To harden hybrids, you will need also good quality UV or LED lamp. Prepare also accessories, that make it possible to decorate nail plate. These are wooden sticks to push cuticles back, glass file, polisher, nail clippers, nail polish remover.
Hybrid manicure step by step
Before you proceed to painting your nails, prepare them first for the hybrid. Use glass file to provide nails with desirable shape and length. Then push back cuticles; be careful not to damage nail wall. With polisher or file ensure some gloss to your nails – take care of thorough mattifying the nail plate. The last step is cleanse with acetone nail polish remover.
Now, on prepared this way nail plate apply manicure base. It will make nail polishes last longer and the final effect will look much better. Remember that every layer needs to be hardened under the lamp. Then apply nail polish in chosen colour and place it yet again under the lamp. Time for brocade. To apply glitter use some applicator. With brocade brush remover excess product. Lastly apply colourless top coat and harden it under the lamp. Your glitter hybrid manicure is ready!