Nobody likes it when their hair gets frizzy or static. Probably this makes one of the most troublesome factors that impede arranging hair the way we want. Luckily, there is a way to deal with it. What's the remedy?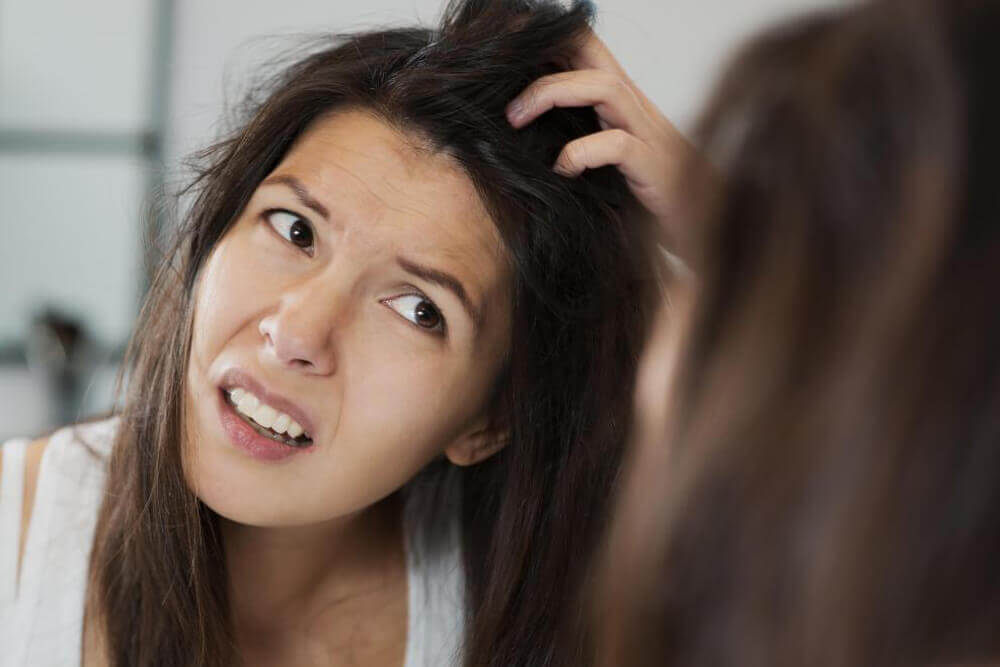 What causes frizzy hair?
Frizzy hair haunts many women. The hairdo isn't smooth and loses the shape easily. Some hair gets pointy, the strands are hard to tame and look far from perfect. They become dry, matte and resemble over-processed hair. This problem concerns both straight and wavy hair, both males and females. The reasons for frizzy hair are numerous, but the most common ones are: ill-matching hair care treatments, weather conditions, too many in-salon treatments.
Treatments and hair care products to combat frizz
In this case, you should turn to a moisturizing shampoo that contains chamomile, honey, vitamin A or aloe, which is also free from alcohol and proteins. Of course, you should also look for some hair care products that deal with the problem of frizzy hair and this information is often put on the packaging. Another way to combat frizzy hair is using a leave-in conditioner.
When it comes to professional in-salon treatments, keratin treatment should help tame such hair. In short, it depends on pumping keratin inside hair shafts that results in hair becoming smooth, lustrous and more manageable. It's advised to expose the strands to this treatment every 4 weeks and apply special hair care products to help the effects stay true for longer.
Home remedies for frizzy hair
Naturally, there are some equally effective home remedies that will help you take control over frizzy hair. One of them is hair oil treatment. If you carry it out properly – when the oils match your hair porosity type – then you can expect to achieve stunning effects. What's important to realize is that you should follow the treatment with some products that create an occlusive layer on your hair.
How to wash frizzy hair?
Did you know that unskillful hair washing might contribute to making the problem of frizzy hair even more troublesome? Therefore, remember to be gentle and careful the next time you wash your frizzy hair. You mustn't jerk the hair or rub the scalp, try not to comb the hair if wet. Also, you should use a soft cotton towel to remove the excess of water from hair and use ionic hairdryers.