Evening skin care is actually more important than the morning one. Do you know how to care for skin for the biggest profit? Let us tell you about the bedtime skin care regimen and best product picks for the overnight repair.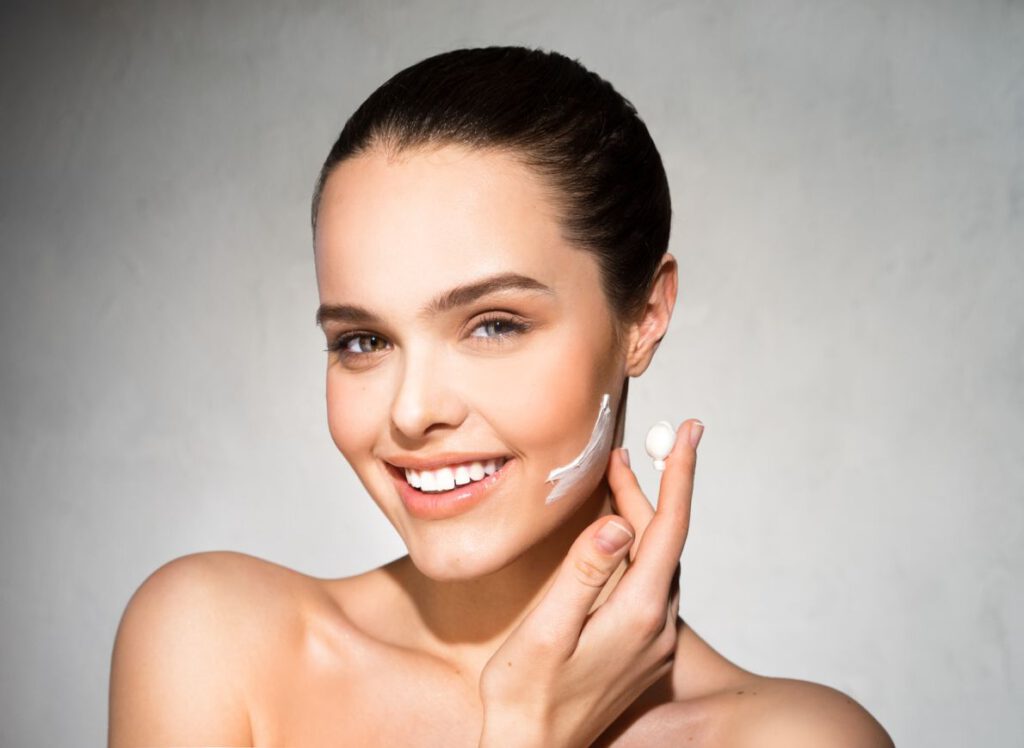 1. Nighttime skin care: thorough makeup removal
Hope you already know the dreadful effects of sleeping with makeup on. The condition of your skin suffers a lot so removing all makeup products before sleep is a must. Under a layer of makeup, the skin is like covered up with an air-tight and nonporous foil. Bacteria occur, sebum builds up, outlets of the glands are clogged – "skin cannot breathe" or "skin suffocates" are the most accurate phrases to describe its condition. Micellar waters and natural oils are made for makeup removal, precisely removing all products.
2. Nighttime skin care: cleansing
Too bad some of you finish the nighttime routine after taking off makeup. Extra cleansing comes in useful to make the skin flawless. Makeup removers might leave a greasy coating on the surface so it's a good time for a cleanser. This way you get in-depth purification. Choose a product right for your skin type. Some gels contains microcapsules which additionally exfoliate the skin and stimulate microcirculation so they enhance skin's regeneration process and increase absorption.
3. Nighttime skin care: scrub
Do the epidermal exfoliation twice a week. An evening is a great time for a scrub: ingredients of rich serum and night moisturizer penetrate more deeply and repair the skin more strongly when dead skin cells are removed. This treatment also improves skin microcirculation. For problematic skin (e.g. acne or couperose), use enzyme scrub and wake up looking radiant and fresh.
4. Nighttime skin care: a brilliant toner
It's a pity that toners no longer take a prominent place in bathroom cabinets. We tend to forget about face toners and it's actually an extremely important element in our skin care. A toner restores skin's natural pH so it is more resistant to age-related changes. Choose the right one for your age and skin type.
5. Nighttime skin care: moisturizers, serums and all the rest
An evening is a perfect moment for in-depth hydration and repair, therefore, we should provide skin with intense regeneration using a specially-designed nighttime mask. Lots of brands offer so-called sleep cream-masks: you smooth a bit of the product over the face and go to sleep and then cleanse the face in the morning.
A facial serum is an amazing product for the nighttime repair too. It penetrates the deepest skin structures to fix it. Vitamin C-infused serum is ideal pick no matter your age. The penetration of ingredients is best in the evening. Highly-concentrated substances in serum are powerful and enhance the skin largely. You can also try face oils which are a perfect choice for the night application, acting like an intensively regenerating treatment abounding in fatty acids, vitamins, phytosterols and flavonoids.
Rich sleep creams act strongly too. Advanced products work wonders while we are asleep. Reach for creams with collagen or retinol and vitamins. Exfoliating and whitening creams are another option. While we snore, they even out the skin tone and repair the epidermis. Tailor the cream to your skin type, the one that is filled with active ingredients able to repair the skin throughout the night.