Every make-up junkie has at least two must-haves called a lighted vanity mirror and a set of quality brushes. You don't need a lot, three or four good brushes can give you flawless make-up. What else should you have to enhance the beauty?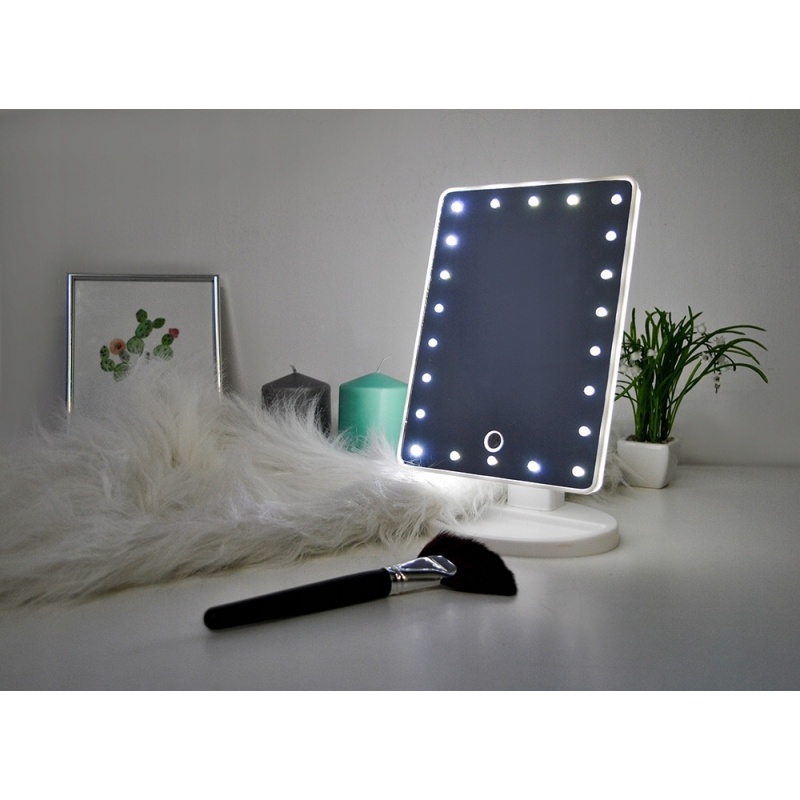 Lighted vanity mirror
Do you fancy feeling like you are in a professional make-up studio? Try to remember all make-up fails you have experienced because of wrong lighting. Unfortunately, the regular lighting we have at home often distorts the colors and shades of products.
Using traditional weak lighting for applying make-up belongs to the past because it generally left girls looking bad. When they went outside, they would spot too much product or colors looking completely different. This obviously didn't give the desired look.
The great thing about lighted mirrors is you can easily spot every hair and every detail on the skin which is helpful when creating eyeliner or shaping the brows. Lighted vanity mirrors give you flawless look, precision and brand-new make-up.
Make-up brushes
This isn't true that you need pricey products to create flawless make-up. The fine-quality tools are more important. They let you apply make-up and actually the final effect depends on them. Obviously, you need some time to get the hang of operating the brushes. A good-quality brush is easier to use and gives better results so always choose them carefully and don't skimp! You can simply buy just a few brushes that are the absolute must-haves:
A big fluffy rounded brush to apply a powder.
A big flat top brush to apply fluid products like foundation.
A small eyeshadow brush for applying and blending the product.
A flat angled brow brush that can be used also for applying a lip liner or eyeliner.
Wooden comb
Have you heard of the neem tree comb? It has pretty wide teeth and is perfect for detangling damp hair after shampooing. Plus, it prevents knots and static flyaways. Indian women swear by its conditioning and cleansing effect on the scalp, as well as smoothing the hair at the same time. You can use it both for damp and dry hair during the day. The neem comb really cares for strands, keeping them shiny and sleek, plus it doesn't cause static or greasiness like many other brushes and combs do.